Here's the List for the Top 13 Most Powerful Women in the World. Let's Start. There has been an aggressive increase in the system of hierarchy, social classification, and gender equality among us over the years of our evolution, knowingly or unknowingly. Notably, each is exclusively classified at numerous incidents in history. 
Be it for social power or economic dominance, or even for an overall influence, gender equality, as mentioned, has been one of the most debatable topics among people for centuries. Thankfully, many women made their mark in history with their absolute dominance over men in many instances.
However, you must acknowledge that it's not about the dominance of one against the other. It is about the individual contribution to the country's economic and social development.
Today, let us acknowledge some of the most powerful women who broke barriers and signed their significant impact both locally and internationally.
With unmatchable portfolios and outstanding positions, each woman mentioned in this article is appreciated globally for their powerful influence on people.
Most Powerful Women In 2023: A Quick Overview
We made it simple for you to acknowledge everyone at once if you aren't an avid reader who could read the entire article in one go. The table below will give you a glance at the most powerful women and their respective industries. Have a look at it and continue reading if you love to.
| | | |
| --- | --- | --- |
| Sr. No. | Woman | Industry they serve |
| 1. | MacKenzie Scott | Businesswoman, philanthropist |
| 2. | Kamala Harris | Politician |
| 3. | Christine Lagarde | President of European central bank |
| 4. | Mary Barra | CEO of General Motors |
| 5. | Melinda gates | Philanthropist and co-chairperson of Melinda gates foundation |
| 6. | Ana Patricia Botin | Executive chairman of Santander |
| 7. | Abigail Jhonson | Businesswoman |
| 8. | Ursula Von Der Leyen | Politician |
| 9. | Tsai Ing-wen | Politician |
| 10. | Julie Sweet | CEO of Accenture |
| 11. | Karen S. Lynch | Businesswoman |
| 12. | Giorgia Meloni | Politician |
| 13. | Kristalina Georgieva | MD at International Monetary Fund |
By looking at the names mentioned above, familiarizing them may entirely depend on your approach toward the news and respective industries they are in. Nevertheless, this article will further engage you with all the primary information about all the personalities above-mentioned. Keep scrolling to know more.
Globally Recognized Most Powerful Women In 2023
Most Powerful women are often categorized according to the industries they serve, like businesses, banking, politics, cultural activists, etc. Meanwhile, in this article, you are about to read about the most powerful women, in consideration of all sectors. Without any due, let's get into it.
1. MacKenzie Scott
MacKenzie Scott is an incredible philanthropist and author who signed to give at least half of her lifetime wealth to many charitable causes after divorcing the amazon founder, Jeff Bezos. After 25 years of marriage, they separated in 2019 with a stake of 25% in the online retailer on her side.
She has given away close to $15 billion to more than 1000 nonprofits between 2020 and 2023. Scott, a mother of four, also started a social anti-bullying group in the early '90s when she supported her husband, Bezos, in growing Amazon. She believes not controlling the nonprofits regarding the money deployment post funding to them but believes in where to deploy it.
Over the years, she promoted and funded public health services, social cause activists and movements, gender equality, racial justice, and more. According to sources, she works alone without any team or board of directors to report and answer. Empowering millions, she now became a synonym for charitable contributions.
2. Kamala Harris
The first who became the vice president in the history of the United States of America was Kamala Harris. She is also the first black person to become a U.S. vice president who happened to have origins in Asia (INDIA). Although she rose to power with the support of many candidates, her personal strength and belief in herself made it possible to rewrite history once and forever.
In 2016, Harris was even the first Indian-American woman elected to serve in the United states senate. Her roots equally belong to jamaica as well as India as her father is from Jamaica and her mother is from India. She even served as California's attorney general and was probably the first Indian-American to do it.
Being a native California resident, she belongs to the California Democratic party and graduated from the Howard university. Currently, she is the highest-ranking female official in U.S. history.
3. Christine Lagarde
Christine Madeleine Odette Lagarde is known for being the first woman to serve as the European central bank president. Another incredible achievement of hers includes serving previously for IMF for eight years.
She held the responsibility for Euro Zone during the times of Covid, ensuring it to not wreak further in critical times. Her service with the France government between 2007-2011 as the minister of the Economy is truly remarkable. She was the only candidate nominated unanimously for the post of IMF managing director for the continuous second term in July 2016.
Lagarde's contribution to the stability of the global monetary system from 2011-2019 by running the IMF is globally appreciated. She also called for Gender reform amidst the 2008 financial crisis by pointing to 'group think' in the male-dominated industry. Forbes ranked her among the most powerful women in 2019 and 2020.
4. Mary Barra
Mary Barra is an American businesswoman and General Motors CEO. She has been in that position since 2014, and she's also the first female CEO of the 'big three automakers in the U.S. She is also a part of the board of directors for both Standford University Board of Trustees and the Detroit Economic club.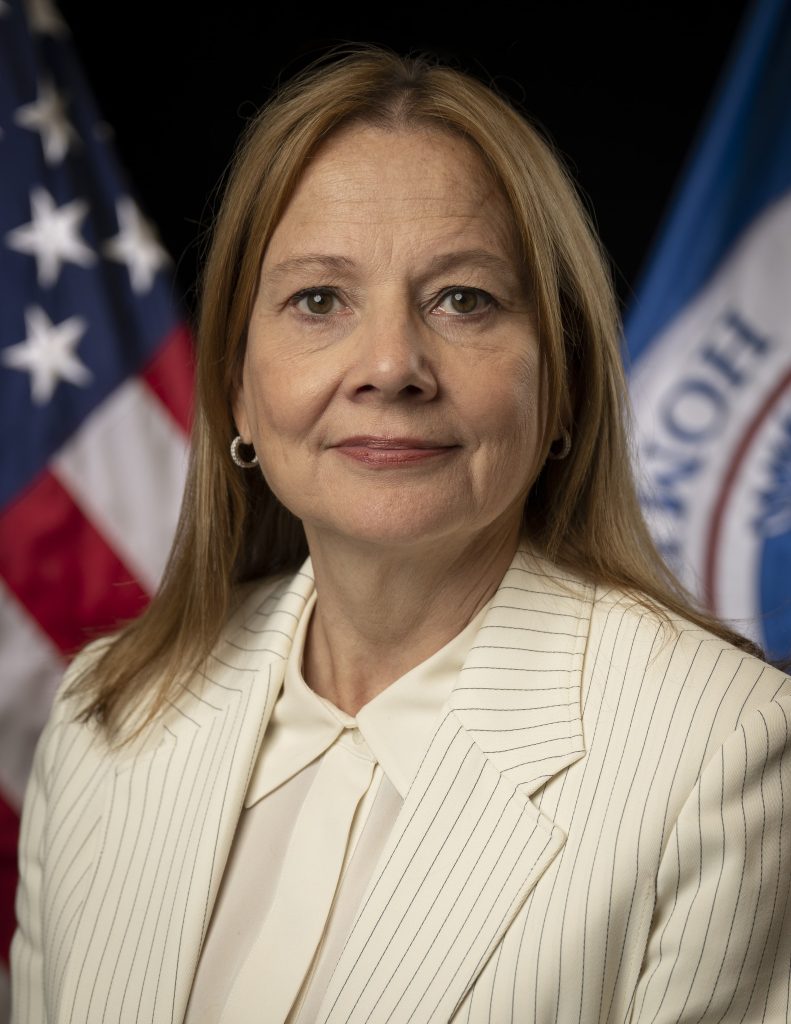 Mary Barra was ranked in the Times list of 'the top 100 most influential people in the world' and Fortunes' most powerful women in 2014 and 2015, respectively. She is primarily known for her billions of investments in the E.V. and self-driving cars industry. She also runs Maven, known as a ride-share service.
G.M. motors have been one of the two global businesses without a gender gap in pay and consistently scoring high in the Gender Equity reports. In the mid-2020s, mary shifted the Gm's production line to make ventilators with the support of Vnetec life in an emergency. She was also elected to the Walt Disney company's Board of directors once.
5. Melinda French Gates
Melinda gates are one the most powerful woman, according to Forbes, with a net worth of more than $70 billion. She is one of the greatest philanthropists ever and the co-chairperson of the Bill and Melinda gates foundation. Even after announcing her divorce from Bill Gates, she remains the co-chairperson for the foundation on the mutually agreed terms.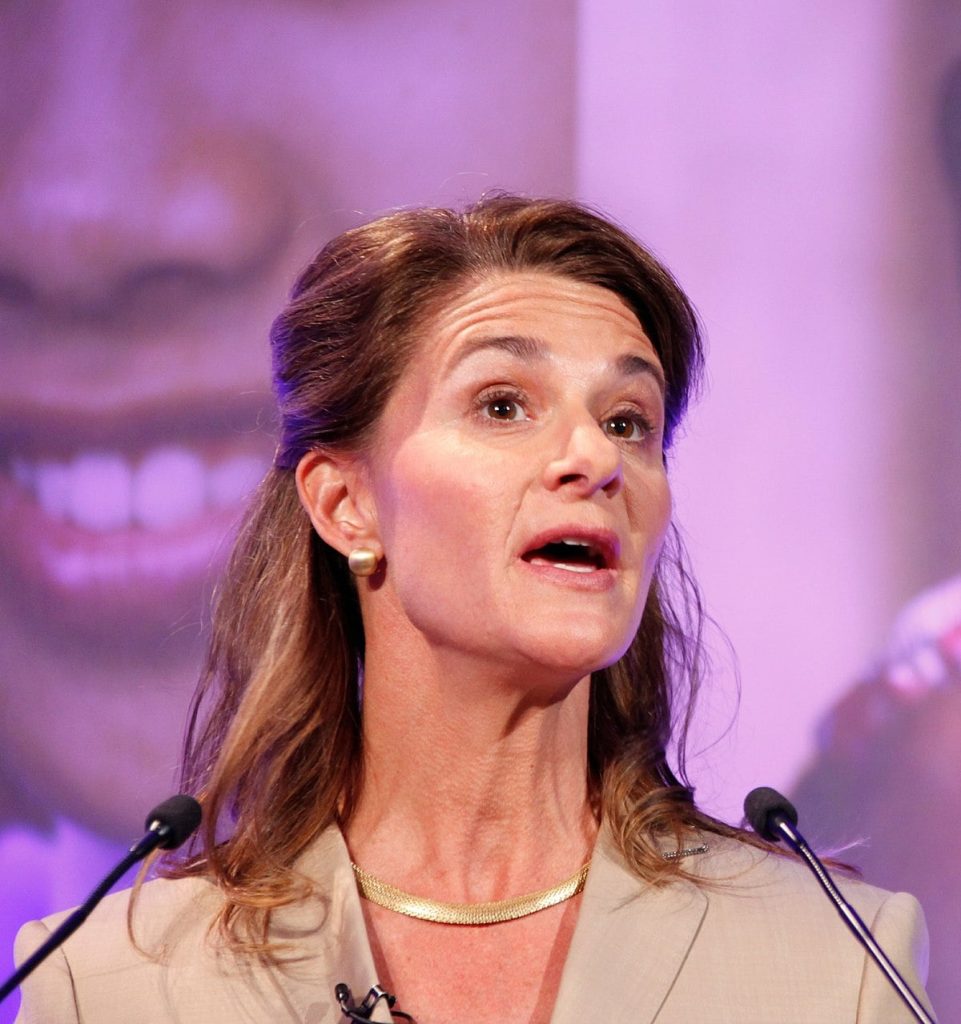 Melinda held all the operations of the gates foundation virtually for the first six years to make it one of the most prolific foundations. She is primarily concerned about women's and girls' rights, along with a motive for good health and productive lives equally for all. Her contribution to the healthcare and education sector is remarkable.
The President of Obama awarded Melinda gates the Presidential Medal of Freedom in 2016. The medal is known as the highest civilian award in the U.S. The foundation also extensively contributes to Edu-tech platforms and services by encouraging them with millions of dollars of investments. Melinda gates are also planning to invest heavily in many female-founded companies and ventures.
6. Ana Patricia Botin
After the sudden death of her father Emilio, Patricia became the executive chairman of the company Santander in 2014. She was ranked third among the most powerful woman in the U.K. by the Woman's Hour on BBC radio in February 2013.
Botin is the daughter of the Spanish banker Emilio Botin, the fourth generation kid in the Botin family to become the chairperson. Botin publicly announced that she believed in cryptocurrency as another global sensation and was intrigued by how central banks across the nations handle it.
She was a part of the creation of the country's first multi-sector blockchain-based platform by launching Santander X. Her contribution toward women-driven business and fintech entrepreneurs is appreciated globally. Amidst the political heat, she stood by the side of small enterprises and startups during the hard times as she believes they are also a major part of the country's GDP growth and evolution.
7. Abigail Jhonson
The granddaughter of the late Edward C Jhonson, Abigail Jhonson is an American businesswoman and a billionaire with a net worth of more than $22 billion. She is among the wealthiest women and was named the Forbes' Richest person in America's 50 largest cities in 2016. She was also ranked in their' most powerful women' list in 2021.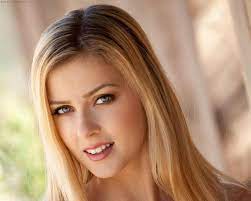 Abigail Jhonson has been serving in the group Fidelity investments as a CEO since 2014 and took over as a chairman in 2016 from her father. The Boston-based fund giant was founded by her grandfather Edward Jhonson in 1946.
Johnson's fidelity crypto journey began in 2018, and she later launched a crypto platform for investors to trade bitcoin and Ethereum. She has been in the fidelity group since college and joined as a full-time analyst and portfolio manager in 1998 after achieving her MBA from Harvard. She was ranked as the most powerful woman for several years, continuing the streak.
8. Ursula Von Der Leyen
President of the European Commission, Ursula von der Leyen, is a German politician and has served as president since 2019. Ursula Von Der Leyen is the first woman to serve as a president, now responsible for more than 700 million Europeans. She is also served in the German federal government for more than a decade (2005-2019) in her career.
She was brought up as a bilingual in both French and Europe, but she was born and raised in Brussels. She's probably the longest-serving cabinet member in Angela Merkel's Cabinet, and during the last six years as a cabinet member, she served as a german defense minister.
She spoke in favor of LGBTQ policies in Poland on September 2020 as a commissioner in her first state of the union speech. Von der Leyen was listed among the Times' most influential personalities in 2020 and 2023. On the 2nd of July 2019, she was first proposed as the candidate for the president of the European Commission and was later elected on July 16th by the European parliament.
9. Tsai ing-wen
Tsai ing-wen was the first female to serve as the president of Taiwan (Republic of China) when she was elected in 2016. She's also the first unmarried woman to serve as a president and a member of the Democratic progressive party. She was listed among Time's most influential people in 2020 and Forbes's most powerful woman in 2021.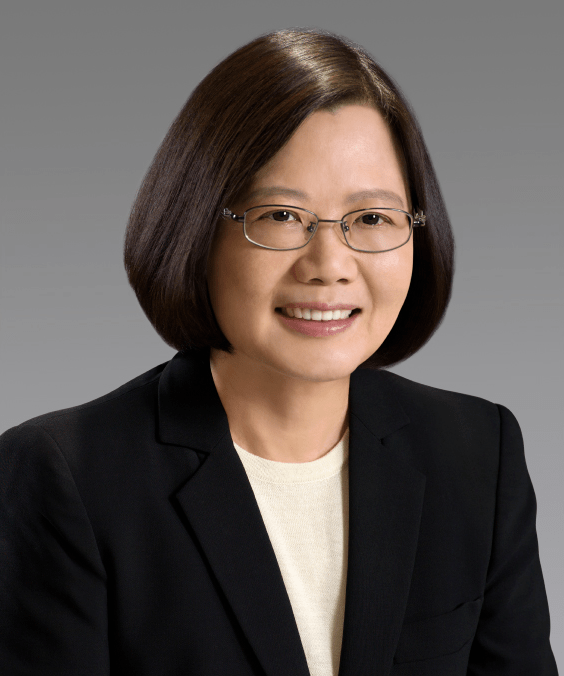 She's a phenomenal leader who won the re-election in 2020 with an upholding vote of 57%. Tsai has been aggressive from the very first day of her office and has broken protocols by overtures with the U.S. This created waves of tensions with mainland China back then.
She served as a minister of the mainland affairs council during the term presidency of Chen shi-bian. Later, she joined the DPP in 2004, and that followed the ups and downs of appointments and defeats till the presidential election by a landslide in 2016. Tsai has been praised internationally for her response in covid-19 pandemic and for standing against the giant pressure from china.
10. Julie Sweet
Julie Sweet has been the chairperson and CEO of the multinational professional services company Accenture since September 2019. Before becoming CEO, she served as the company's general counsel and the head of the North American market, which is probably the largest. She's famously known for being one of America's most influential business executives.
Julie has been named the most powerful woman in corporate America by both The New York Times and Fortune. She is a member of the catalyst's board of directors and also serves in the Business Roundtable and the World Economic Forum's International Business Council.
She was also an attorney at a law firm and held a J.D. degree from Columbia law school. Julie worked on finance, mergers, and acquisitions at her law firm and became a partner with the firm after working for 17 years. She believes in diversity and expressed her right to equality with Forbes.
11. Karen S. Lynch
Karen S. Lynch is an American businesswoman and CEO of CVS Health and also the first female president of Atena. She joined Atena as an executive vice president in 2018 after completing its $70 billion acquisition.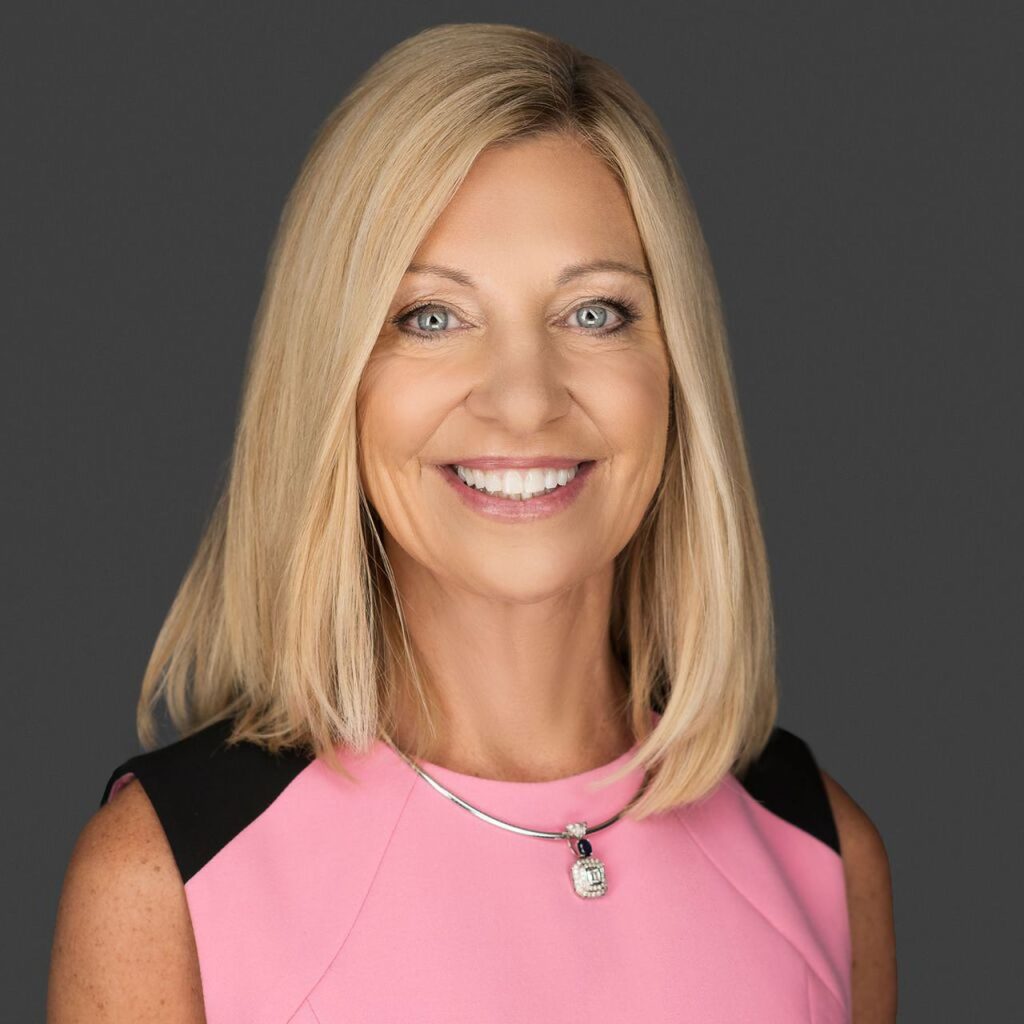 CVS is one of the major independently running covid test sites during the pandemic, and Lynch took charge of it during the pandemic in 2020. She even held executive positions in Cigna and Mangella health services. She became the highest-ranking female chief executive on the Fortune 500 list in 2021.
Although she began her career as a certified public accountant, she is now one of America's most influential personalities today. She is an advisory board member of IBM Waston health and also a part of the Boston college woman's health.
12. Giorgia Meloni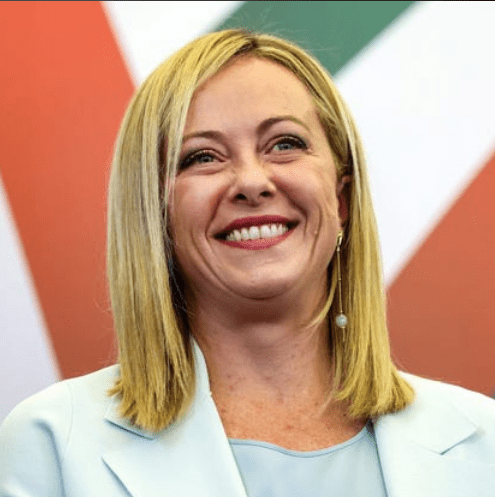 Born on 15th Jan 1977, she is the Prime Minister of Italy. Giorgia Meloni has been serving as a Prime Minister since 22nd Oct 2022. She joined at a very young age, when she was 15 years old. She joined the youth wing of the Italian Social Movement. Giorgia Meloni was the youngest minister ever when she was 31. She also won her first election at the age of 21.
13. Kristalina Georgieva
Born on 13th August 1953 in Bulgaria. Kristalina Georgieva is a successful economist who has published over 100 academic papers. In 2019, Kristalina took over as the 12th managing director of International Monetary Funds. Before it, she chaired the World Bank Group as the Chief Executive Officer for two years.
Kristalina has also served as a Vice-President of the European Commission; she has performed various roles in the World Bank Group, as an environmental economist for Asia and Europe, Director of the environmental department.
Final Thoughts – Most Powerful Women
The influence of women entrepreneurs, politicians, businesswomen, and others can be seen in people who aspire to grow exponentially by inspiring and learning from them. The list continues with other powerful women doing extremely well in their respective industries. The shift of gender equality is more than certain today, and we always hope to see more and more women empower every individual in any possible way.
You name the profession: creators, influencers, entrepreneurs, engineers, politicians. We show you women who have already excelled and consistently shine in their professions to become more powerful and innovative daily.
FAQs – Most Powerful Women
Who is the most powerful woman in history?
History has many powerful women to date, and each has its own distinguished personality from others. Some of the powerful women who glorified the face of the earth with their contributions towards society and nature are Indira Gandhi, Zenobia, Marie curie, Sappho, Queen Elizabeth I, and many more. 
Who is the most influential and powerful woman right now as of 2023?
According to the list of Forbes, 2023, MacKenzie Scott, the philanthropist, and businesswoman, is one of the most powerful women right now!