Want to know the Most Followed Women On TikTok? Here's the list of 12 Most Followed Women. TikTok is a simple video-sharing app that took the world by storm within a few years after its inception, and it is now the most-downloaded app in history, with more than 3.5 billion downloads as of 2022. America alone has more than 80 million monthly users of TikTok; interestingly, almost 60% are females. 
Researchers estimate that with over a billion active users worldwide, TikTok could generate close to 12 billion in 2022 alone. With the rise of social media platforms, personal branding has skyrocketed, which led to an increase in influencer marketing, eventually impacting global markets.
The Gen Z population is the one who is ruling TikTok right now, and most certainly, female influencers are the ones ahead in the game. It's astonishing to see how TikTok became such a popular platform, but let's not get into that here.
This article is everything for you to know about who are the most followed women on Tiktok. The list includes actresses, singers, models, dancers, and many more.
Most Followed Women on TikTok: Key Takeaway
We made it easy for you to consume content quickly if you aren't an avid reader. See, the below-mentioned table will give a quick overview of who are the most followed women in TikTok with their follower count.
| | | |
| --- | --- | --- |
| Sr. No. | Influencer | Follower count (in millions) |
| 1. | Charli D'Amelio | 150.2  |
| 2. | Bella Poarch | 92.9 |
| 3. | Addison Rae | 88.8 |
| 4. | Kimberly Loaiza | 73.8 |
| 5. | Dominik lipa | 65.2 |
| 6. | Selena Gomez | 57.6 |
| 7. | Dixie D Amelio | 57.3 |
| 8. | Loren gray | 54.4 |
| 9. | Kylie Jenner | 52.2 |
| 10. | Homa | 49.1 |
| 11. | Kris Collins | 48.9 |
| 12. | Billie Eilish | 47.3 |
Surprised right? Some of them may be very unfamiliar to people outside the TikTok world. But the thing to acknowledge here is that people or the gen z influencers of TikTok aren't very active outside the platform.
Women With The Highest TikTok Following In 2023
Khaby Lame, at present, is the most followed person on TikTok. However, below mentioned are the most followed women on TikTok. While some were already well-known before TikTok with their individual professions, some became famous with TikTok. Let's get into it without any due.
1. CHARLI D AMELIO – @charlidamelio
She is now considered the 'reigning queen of TikTok' by the new york times, while her follower count is near 150.2 million as of October 2022. Charli d Amelio is an American personality and dancer for ten years before getting into any digital media. 
Charli d Amelio was born on 1st May 2004 and is the most popular TikTok influencer for her generation. Surprisingly, she joined the platform in 2019 and became very popular for her dance moves. She is the first to hit the mark of 50 million and 100 million followers on TikTok.
Forbes featured her in their 30 under 30 and Fortune's 40 under 40 in 2020. Probably, she is the youngest person to feature on Fortune's list at the age of 16. It is estimated that her earnings crossed 5 million dollars in 2020 alone. Charli d Amelio even appeared in a super bowl commercial as the first star on the app to make it possible.
2. Bella Poarch – @bellapoarch 
It's evident that Bella Poarch is the most-viewed TikTok creator, with more than 90 million followers. Very strangely, all the reach she acquired was within a year. Bella Poarch started her journey on TikTok in April 2020 her followers count skyrocketed at a stunning speed. She was a big hit for her on-point lip-syncing to famous hits.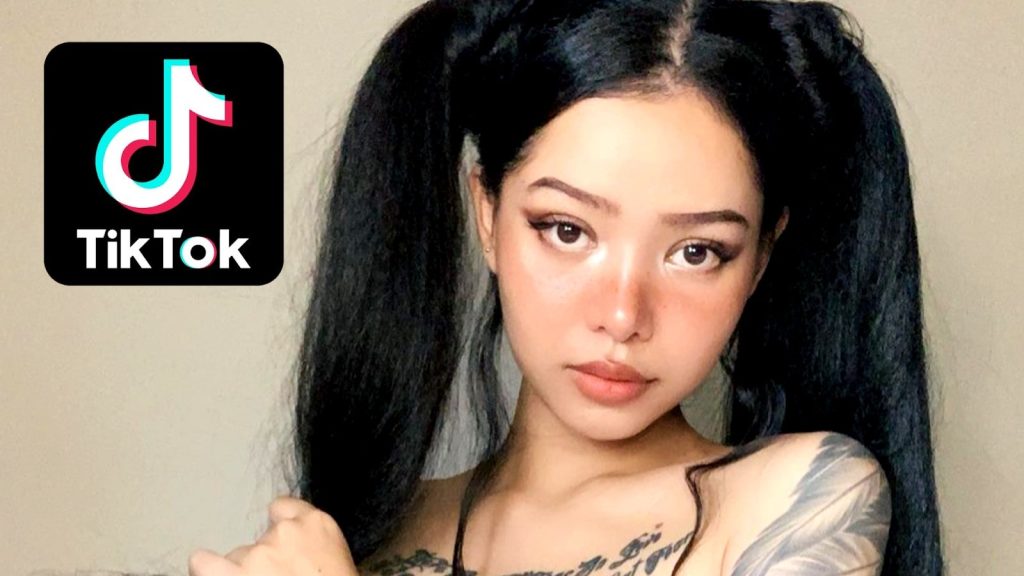 She even over taken Addison Rae as the second most followed TikTok influencer. Before TikTok, this American-Filipino star served in the united states navy. She's also a singer and released her debut single 'build a bitch' in May 2021 by signing a deal with warner records. 
Bella even holds the record of most liked video on TikTok with more than 50 million likes. Her second single, 'inferno,' associated with American musicians and suburban, was a major hit. She constantly supported her support to fight against Asian-American prejudice publicly and even released a video on TikTok discussing the issue with her followers.
3. Addison Rae – @addisonrae 
Undeniably, Addison Rae is also a top superstar of TikTok, with a follower count of 88.8 million. She is also an American media personality and actress with truly mind-blowing earnings. According to Forbes, she tops the list as the highest-earning TikTok influencer.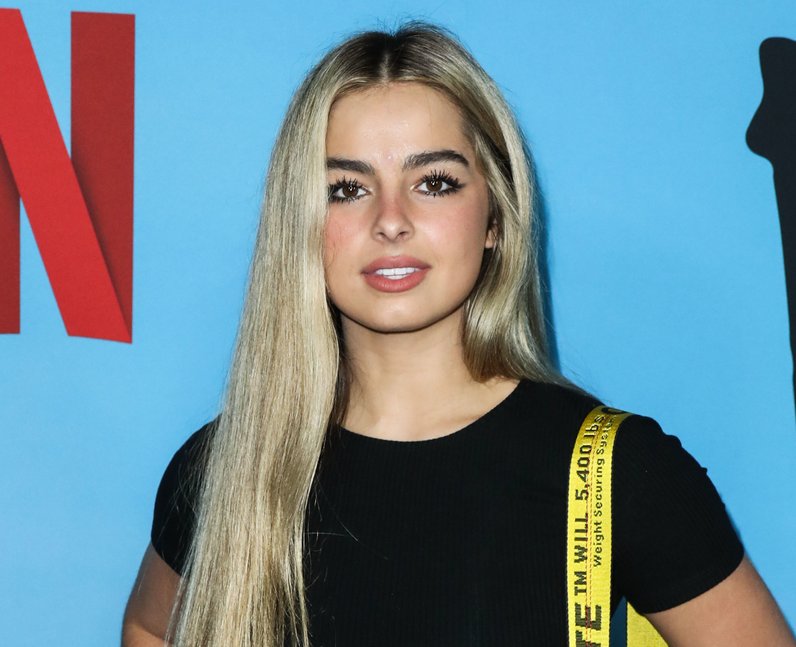 Addison Rae also makes her Fortune through brand merchandise sales, production deals, and various sponsorships. She's famously known for making dance videos on TikTok and made her acting debut with the NetFlix original film 'He's all that,' which is an official remake of 1999 'She's all that.
Addison Rae is also a singer and released her first single, 'obsessed' on 18th march 2021. Her influence brought her many opportunities, including the recent collaboration with a new paramount picture, 'Fashionista.' Her estimated net worth surpassed $15 million as of 2022.
4. Kimberly Loaiza – @kimberly.loaiza 
This 25-year-old singer, YouTuber, and luxury lifestyle influencer is Mexican and one of the top stars on Tiktok, with a following of 73.8 million. Kimberly is famously known for her dance videos, comedy sketches, and lip-sync videos on TikTok. 
She began her journey as a YouTuber in 2016, publishing content of makeup tutorials and hairstyle tutorials for trivia girls. Loaiza is a singer and released many singles like Enamorarme. Don't be jealous, our agreement, turn off lights and others. She has a strong follower base on other social platforms, too 33 million on YouTube and 30 million on Instagram. 
She makes a whooping 8 million dollars every year through TikTok, and her estimated net worth is around 135 million dollars. Her strong social media presence made her a popular star at a very young age. 
5. Dominik Lipa – @domelipa 
With more than 65.2 million followers on TikTok, Dominik Lipa is a renowned star. She is best known for her dance videos, lip-sink videos, and choreography. This Mexican influencer has been on TikTok since 2018, and very soon, she became of the most followed personalities in TikTok. 
Dominik is well known on YouTube, with a subscriber base of 3.7 million for her vlogs, and in 2019, she was featured on the TU Magazine cover page. Her strong social media presence led her to join the social group CheliHouse in 2020. 
Her net worth can be anywhere between 5-10 million dollars, according to sources 2022. Dominik has her own brand 'Domelipa,' a clothing brand that also sells accessories. She has been a part of the TikTok community. The Strangers team also won the Nickelodeon Kids Choice Award in 2021. 
6. Selena Gomez – @selenagomez
Selena Gomez is an American songwriter, actress, model, and film producer. Her sense of music production can be easily distinguishable from others. Almost everyone who listens to pop and Hollywood music is probably familiar with Selena Gomez and her songs. With a following of 57.6 million, she's surely a TikTok star too.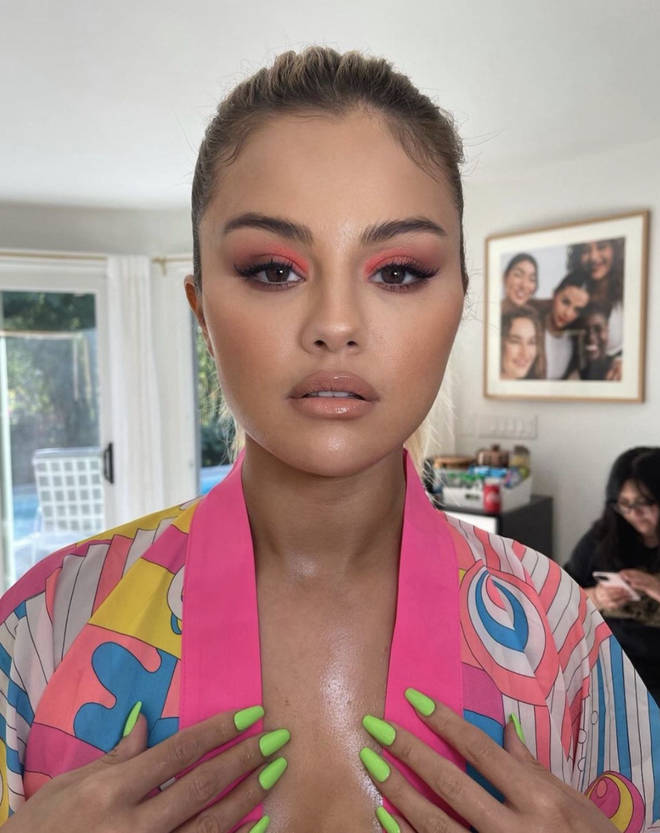 Selena began her acting career with the series Barney and Friends. Disney television series 'Wizards of the Waverly prince' made her a star during her teenage. Her songwriting partners and collaborations with Ariana Grande, Charlie Puth, Cardi B, and others have given her some all-time hits in her music career.
Selena Gomez recently became very active on TikTok, posting videos over the weekends. Her videos have combined likes of more than 400 million in TikTok with an estimated net worth of close to 100 million dollars as of the august 2022 reports.
7. Dixie D Amelio – @dixiedamelio
Sister of the biggest star of TikTok, Dixie D Amelio, is also one of the rising stars of Tiktok with a follower count of more than 57.3 million. She is primarily popular for her dance moves and choreography. 
Currently, she is one of the most popular stars of TikTok. Her first single is 'be happy,' a collaboration with Hitco entertainment, released on June 26th, 2020. Her second single, 'one whole day' with wiz khalifa, was released in December 2020.
She is also well known for her acting skills in the Brat TV series Attaway General. Her deal with Hitco entertainment was a big hit, just like her collaboration with Wiz. Both her songs, One whole day and Roommates, were co-written by Demi Lavato. Her estimate is $7 million as on Oct 2022, with more than 7 million TikTok members and more than 600 million view counts.
8. Loren Gray – @lorengray 
Loren gray is another American social media influencer and singer with a strong follower base of 54.4 million in TikTok. The Pennsylvania star is a well-known singer and social media star. Loren gray joined TikTok very early in her life at the age of 13, and TikTok was also known as Musical.ly. She's one of the most followed TikTok personalities between 2019 and 2020. 
She's the fourth highest earning star through TikTok according to Forbes 2020 august. She made numerous deals with sponsorships and music records and has her own merchandise. Loren grew her following with lip-sync videos and crazy dance moves.
She has appeared in three music videos and released six singles with one collaboration. She was nominated for the Teen Choice muser and Shorty awards in 2016 and 2017, respectively.
9. Kylie Jenner -@kyliejenner  
Kylie Jenner is one of the youngest women billionaires, according to Forbes 2022, with a net worth of 1.1 billion dollars. She is an American businesswoman, socialite, and media personality. Being one of the most followed women on Instagram, she has close to 52.2 million followers on TikTok. 
Kylie Jenner is active on almost all her social media platforms, promoting her cosmetic brand 'kylie cosmetics' and showing her luxurious lifestyle. Her stardom grew with the television series 'keeping up with the Kardashians. She married American singer and rapper 'Travis Scott' in 2017 and mothered two children.
Kylie became a very influential personality at a very young age, and by the age of 22, she became a self-made billionaire. Her personal brand, Kylie Cosmetics, grew at an unimaginable rate when she leveraged her Instagram followers.
10. Homa – @homm9k
Born in Kazakhstan she rose into fame as a Lip-sync performer. Her performances on TikTok got attention and she has Genrated 651 m likes in total. Often seen with a colorful hair. Homa posted her first TikTok in May 2018. She is also a member of creator collective YOLO HOUSE. She has also performed and danced to Becky G's hit single 'Shower'.
11. Kris Collins – @kriscollins
Born in Abbotsford, British Columbia, Canada. She was raised with 4 siblings, at an early age she started working with small jobs like cleaning houses and later became a hair dresser. Later in life she became a professional hair dresser. In April 2020, Like everybody, Covid wave came in tough. She lost her job. That's when she came on TikTok and Created an account on April 9, 2020.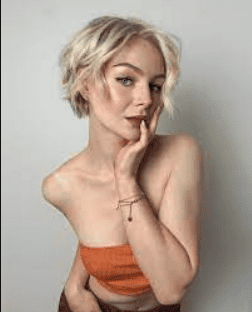 In a little time she started getting followers and with time she got her Hairdresser job back. Finally she picked TikTok over Hairdresser job and since then she hasn't looked back. Coming in collaboration with Google Pixel, Amazon Prime Video and many more. Today she has about 48.9 Million Followers and growing.
12. Billie Eilish – @billieeilish 
You must know her if you follow pop culture or listen to pop music. Her name has been well-known in the music industry for some time now. Billie Eilish Pirate Baird O'Connell is an American songwriter and singer. Her TikTok following grew to 47.3 million with more than 300 million likes. 
She set new standards for the upcoming music industry music artists at a very young age by breaking several hundred million records with her debut album. Her first upload, 'ocean eyes,' became an overnight hit on the streaming platform 'sound cloud,' making her a pop star within no time.
Billie Eilish is the first artist to top the Billboard 200 as a 21st-century kid. Her music is well known for being both satirical and brooding. Her estimated net worth is around 30 million dollars in Oct 2022.    
Related Read;
Final Verdict! followed women on TikTok
There you have it! The most followed women on Tiktok. You may hear of some, or maybe all, but the thing is, all of them are active in the game, and eventually, people will notice them one day or the other.
They all have been spectacular content creators on TikTok and other social media platforms, inspiring their fellow creators and upcoming artists. They chose to stand by themselves no matter what, and that is when they began to rise with consistent creation and collaboration.
Other creators on TikTok also have millions of followers and make phenomenal earnings through the platform. Some are Avani Gregg, Mia Khalifa, Jojo Siwa, and Kira Kosarni.
FAQs – Most Followed Women On TikTok
Can anyone become a TikTok star today?
It's obvious that TikTok is one of the popular social media applications worldwide, even though several countries like India, Bangladesh, Russia, and others banned it. Becoming a star on TikTok is purely content-driven. In fact, most of today's TikTok influencers are very young and between 16-23.
How rich can I become with TikTok?
Again, it depends on your content type and your follower count. There are very high chances of getting lost among the other TikTok influencers if you don't approach or get approached by the right talent management organization or influencer marketing channel. All the brand collaborations for any influencer majorly depend on their management company. 
Who tops the list on TikTok with the highest follower count?
Khaby Lame has more than 150 million followers as of Oct 2022. He surpassed the most followed account Charli D Amelio on June 2022.