For generations, billionaires have been entrepreneurs who are mostly the giants of different industries and the CEOs of successful companies or the stockholders of the above two, where all of them are primarily men apparently. But as we progress with technologies and skills, the perception, gender, and opportunities of becoming wealthy or becoming a billionaire have changed.
Women entrepreneurs who become billionaires at a young age are both successors of successful industries and skilled self-made stars. The entrepreneurial journey to becoming a member of the billionaire club has never been easy to pull off.
These women showed to the masses that creative spirits with appetite and conscious mindsets could break all the odds to become successful pioneers in any chosen path one wishes for. Let us discuss some wonderful women who have become the youngest billionaires in this article.
Youngest Women Billionaires In 2023: A Quick Overview 
Now, if you don't enjoy reading every article but still try to consume its essential information, the table below would be the perfect fit for you. It helps you acknowledge the precise details you are looking for.
| | | |
| --- | --- | --- |
| Rankings | Billionaire | Industry |
| 1. | Rihanna | Pop singer and entrepreneur |
| 2. | Kylie Jenner | Instagram influencer and cosmetic brand owner |
| 3. | Alexandra Andresen | Stakeholder of the investment firm Fred |
| 4. | Katharina Andresen | Stakeholder of the investment firm Fred |
| 5. | Elizabeth Furtwaengler | Bruda media group |
| 6. | Whitney Wolfe Herd | CEO and co-founder of Bumble |
| 7. | Lisa Draexlmaier | CEO at Fritz Draexlmaier |
| 8. | Anna Kasprzak | ECCO corporation |
| 9. | Eva maria Braun-Leudicke | Shareholder of B.Bruan Melsungen |
| 10. | Caroline Hagen Kjos | Chairman at Canica AS holding company |
| 11. | Friederike Braun-Leudicke | Shareholder of B.Braun Melsungen |
Each woman has evolved to become a billionaire entrepreneur by having a unique mark for themselves in the respective industries they are at and also inspiring millions of others around the world. Their influence on other women is unimaginable, and the curve of women entrepreneurs has picked up the pace we all have been waiting for.
1. Rihanna
According to august Forbes 2021, "America's richest self-made women," Rihanna is considered the youngest female billionaire with a net worth of 1.7 billion at age 34. The barbarian singer and entrepreneur Robyn Rihanna Fenty has recently joined the billionaire women club.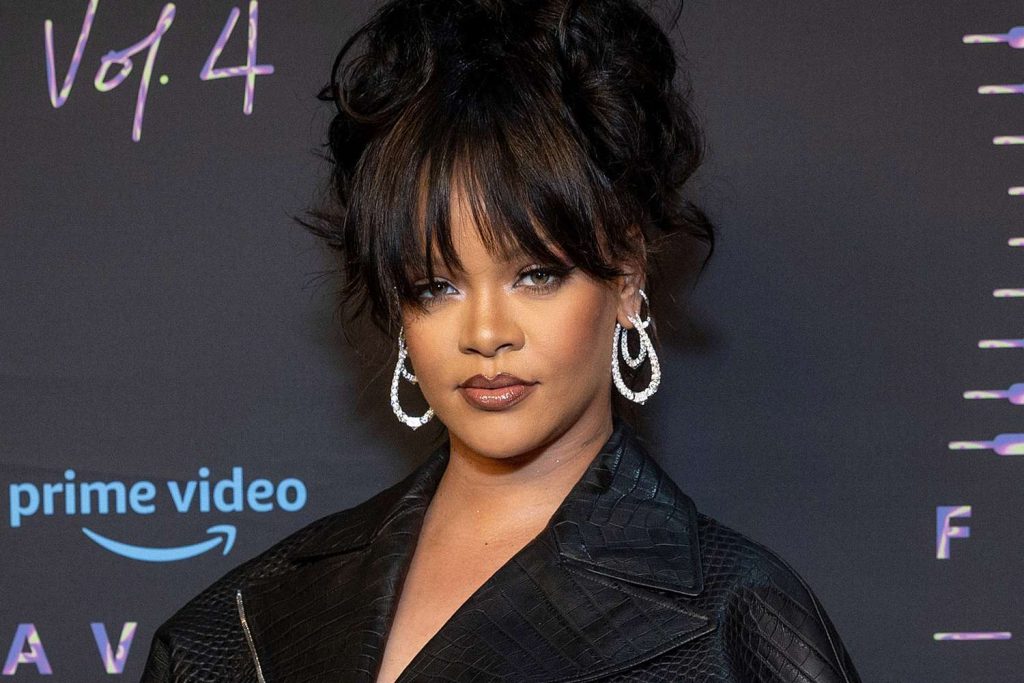 Rihanna is now the wealthiest female musician in the world. Apart from being an actor and musician, she is also the second richest female entertainer right after Ophrah Winfrey, all thanks to her cosmetics brand Fenty beauty, which is also co-owned by LVMH, a luxury french conglomerate.
Her fortune also comes from other resources like owning stocks in various companies. A part of her astonishing fortune comes from Savage x Fenty, where she has a 30% stake. Rihanna is a true inspiration for millions of women across the globe, both as a singer and entrepreneur.
2. Kylie Jenner
The social media platform Instagram's role in Kylie Jenner's life is tremendous. Acquiring more than 300 million followers on Instagram, she became one of the most influential personalities at a very tender age.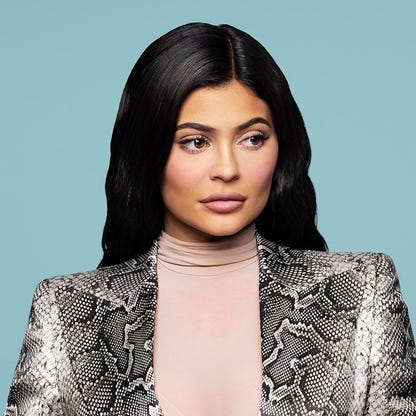 Very soon, by using her millions of followers, she rose to become the youngest self-made billionaire at the age of 22 by absolutely leveraging the platform to promote her beauty brand. She initially started a clothing brand PacSun with her sister at the age of 14 in 2012 and then started her own cosmetics brand called Kyle lip kits in 2015, which was later renamed Kylie cosmetics.
Kylie Jenner is an absolute businesswoman and media personality who knows exactly how to turn an opportunity into an unbelievable financial gain. She is the youngest child in the family of Kris and Bruce Jenner. After signing a deal to sell her 51% stake in kylie cosmetics, she made a fortune of more than 600 million, pushing her to become a part of the billionaires club.
3. Alexandra Anderson
Johan, who is the father of Alexandra Andresen, owns the Fred company. After inheriting 42% of the stake in the company, Alexandra Anderson became the youngest billionaire in the world by the age of just 19 in 2016. For three years straight, she led the title on the Forbes list.
Her sister Katharina Andersen also has an inheritance in the stake, but their father, Johan, is the one who runs the firm by owning close to 70% of the firm's stake. By 2022 with an estimated net worth of 1.31 billion dollars, she now ranks as the second youngest female billionaire in the world.
4. Katharina Andresen
Katharina Andresen, the sister of Alexandra Andresen, the equal shareholder in their family firm Fred, is also the youngest female billionaire with a net worth of around a 1,1billion dollars.
Their investment firm Fred, situated in Norway, generates annual revenue of more than 2 billion dollars. Through a dual-class share structure, both sisters share the same percentage of stake in the company.
According to Forbes, Katharina Andresen's net worth has grown to 1.4 billion dollars in 2022.
5. Elizabeth Furtwaengler
Owning 25% stakes in Bruda media group, Elizabeth Furtwaengler is also the youngest female billionaire in the world. She is the daughter of German publishing magnate Hubert Bruda and Maria Furtwaengler, a doctor and actress. Covering more than 24 countries, her portfolio comprises more than 600 media products today.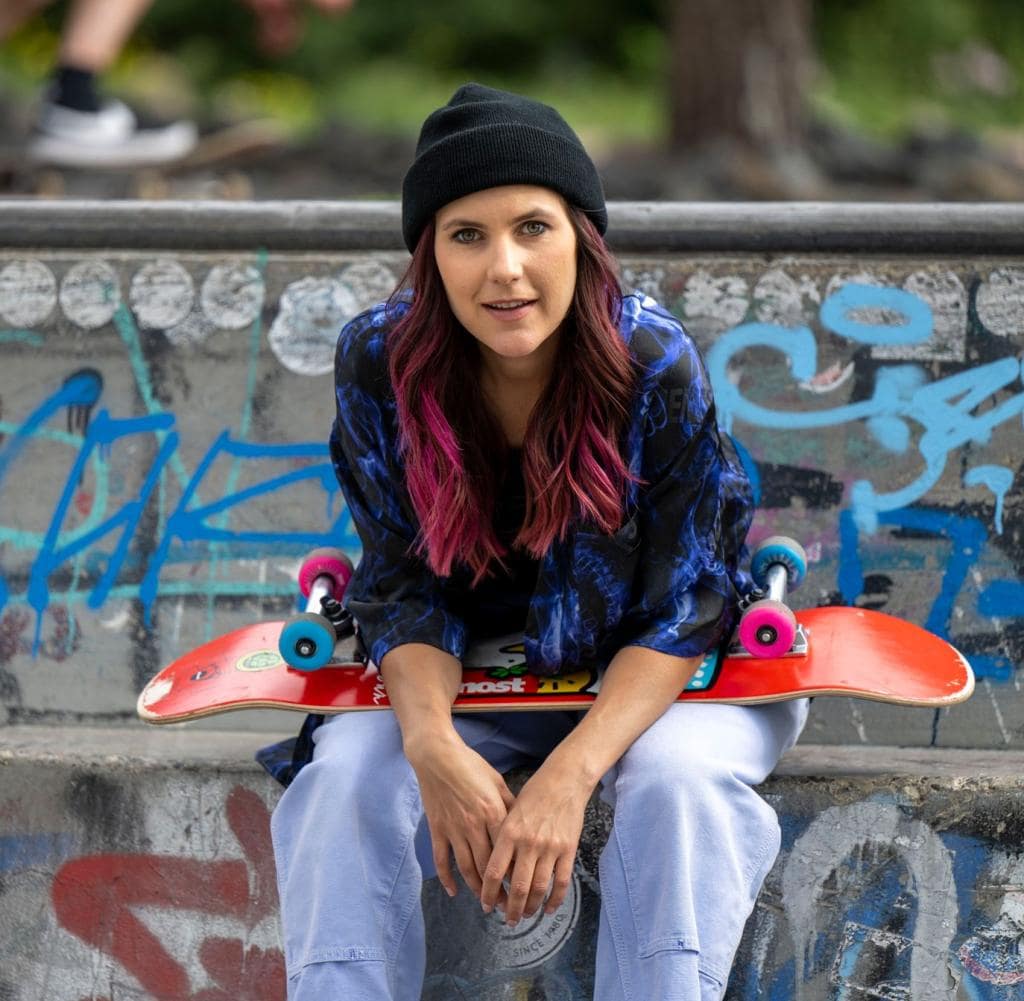 She serves as one of the company's board directors, and her brother Jacob is the youngest among them. She is also a singer and songwriter with the stage name Lisa Fou. With an estimated net worth of more than 1.3 billion dollars, she secured the position of young female billionaire worldwide.
6. Whitney Wolfe Herd
If you have been single for some time, you must have heard about the sensational internet dating application Bumble. Whitney Wolfe Herd is the co-founder and CEO of the company Bumble. Inc. This 31-year-old self-made star is also one of the youngest woman billionaires in the world.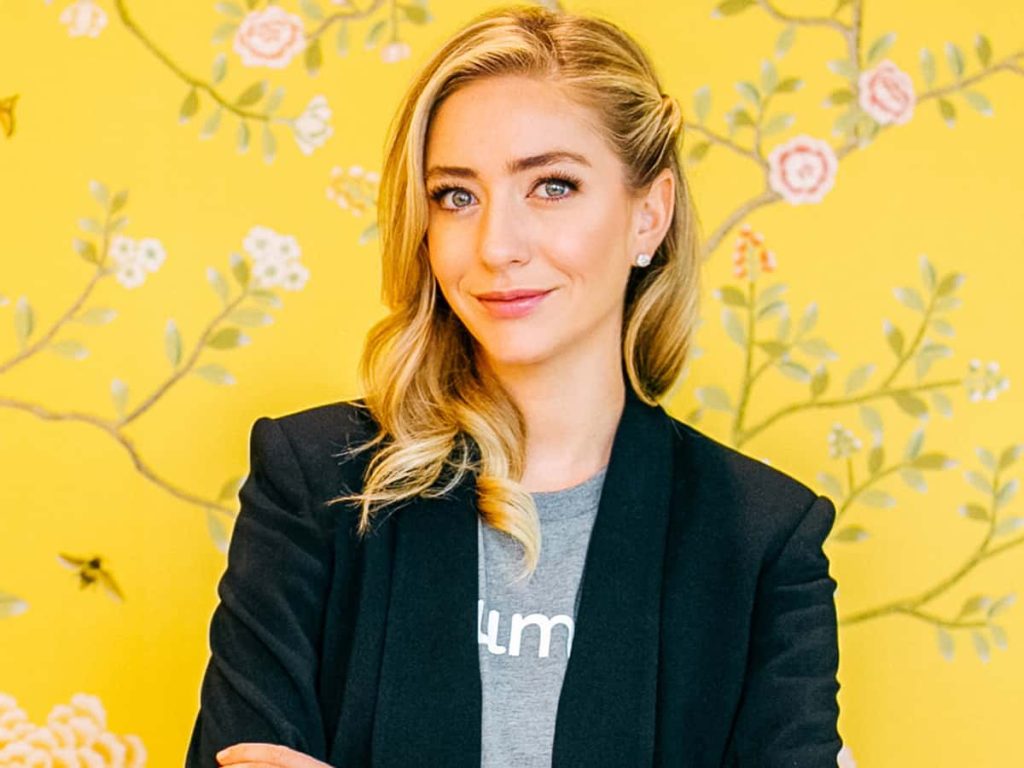 Wolfe founded bumble in 2014, and by the beginning of 2021, bumble was listed on the stock market, making her the youngest female entrepreneur who took a firm to the public at the age of 31. On their opening debut, each company's share rose to 67%, which is phenomenal to consider.
Unlike other dating apps like tinder and hinge, bumble made women feel secure about their profile and messaging, which is exactly what made it one of the most popular dating apps. Very recently, the company's valuation peaked at 1.5 billion.
She also heads another dating-focused social network which is Badoo. Both her applications have a combined subscription base of 2.5 million in over 150 countries.
7. Lisa Draexlmaier
Lisa and her father oversee the company Fritz Draexlmaier as CEOs, the biggest auto parts maker company which deals with the luxury brands like Audi, BME, Porshe, Cadillac, Land rover, Maserati, Tesla, and Mercedez-Benz.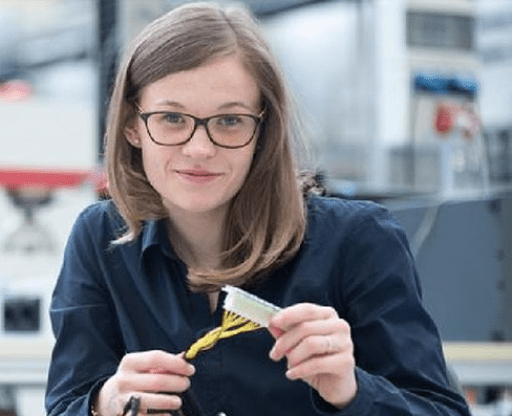 Her estimated fortune is close to 1.2 billion, and she is the company's sole owner right now, making her one of the youngest female billionaires in the world. The company is co-founded by her grandmother Lisa. Her company brought a whooping contract of 5.5 billion dollars in 2019 from the luxury automobile brands mentioned above.
8. Anna Kasprzak
This dutch businesswoman is known primarily for two things. She currently runs the shoe manufacturer company ECCO with her mother, Anni, and her brother Andre. Her mother, Hanni Toosbuy Kasprzak, is the current owner and CEO of the company.
ECCO is one of the biggest shoe manufacturer companies in Denmark, and they sell their products in more than 90 countries, having both online and offline stores. The founder of the company is her late grandfather, Karl Tossbuy.
The second reason for knowing her is that she's an athlete and competed in two summers Olympics 2012 and 2016, as a dressage rider representing her country Denmark. She also placed 4th in the team competition of the summer 2012 Olympics. Her net worth crossed one billion dollars very recently and made her one of the youngest female billionaires at the age of 32.
9. Eva Maria Braun-Luedicke
Eva maria Braun-Luedicke owns a 12% share of a medical technological devices company called B.Bruan Melsungen. This company dates back to 1839 when it started as a small pharmacy specializing in herbal remedies.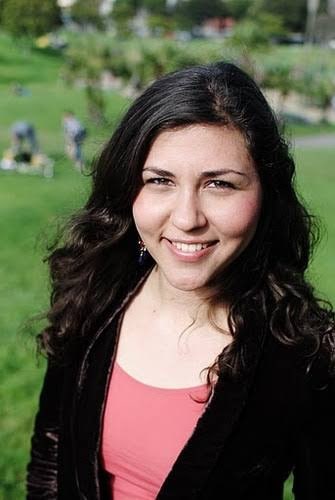 But today, with more than 65000 employees on a global level, this product manufacturer company is one of the biggest in its industry belt. Some of their products are surgical instruments, injections, infusions, etc.
With a net worth of 1.3 billion dollars at the age of 34, she is one the youngest female billionaires and an inspiration to many women who wish to become entrepreneurs like her exponentially.
10. Caroline Hagen Kjos
Caroline Hagen Kjos is the board chairman of the Canica AS holding company. She is a Norwegian billionaire from Switzerland. She was chosen as the company's chairperson in 2014; by early 2018, she was the richest woman in Norway.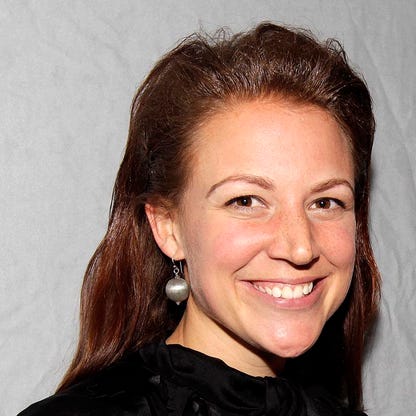 Caroline has held a major stakeholder in the company from the beginning, and her shares add to her overall wealth, making her a member of the world's youngest female billionaires. In early 2018, Forbes estimated her net worth could be around a 2.1billion dollars, including all of her assets.
The group made a fresh deal very recently by forming a merger with the ICA group and another dutch retailer. However, she already topped the list of young female billionaires at the age of 34.
11. Friederike Bruan-Luedicke
Friederike Bruan-Luedicke held the 12% stake in medical technological devices company B.Bruan Melsungen along with her sister Eva maria. Both sisters run this company and are listed as the youngest female billionaires and entrepreneurs in the world.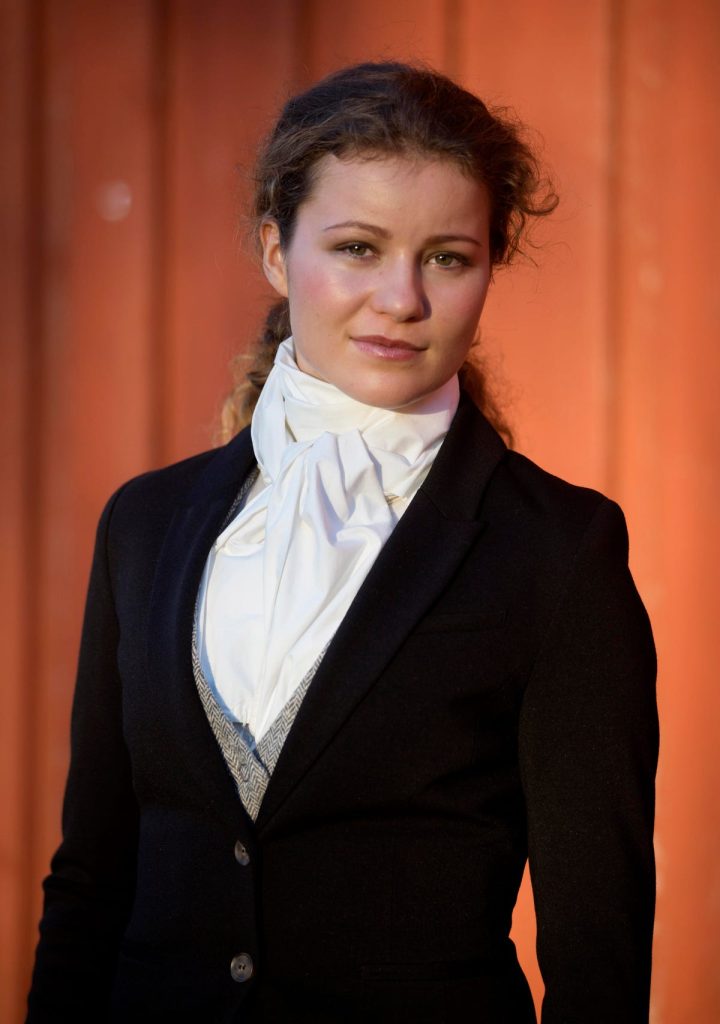 She made a fortune of 1.3 billion dollars from her company which is the prime manufacturer of surgical components like injections, infusions, etc. She works as a personnel and organizational development manager for her company B.Braun.
Wrapping Up! Youngest Women Billionaires In 2023
There you have the list of the most influential female entrepreneurs who are the youngest female billionaires across the globe. Their success in their respective industries is a major inspiration for other female entrepreneurs and creators who have started building empires on different scales. The list may vary yearly depending on each individual's net worth and sources who validate their wealth.
FAQs On Youngest Women Billionaires
Who is the youngest female billionaire ever?
Kim Jung-Youn was the youngest female billionaire at the age of 18 when she lost her father in early 2022. She inherited her father's company Nexon, one of the largest gaming companies. 
Who is the youngest male billionaire ever? 
Muhammed Awal Mustapha, also known as Mompha Junior, is the youngest male billionaire ever at 9. This African kid has a private jet, a mansion, and supercars. Mustapha is the son of multimillionaire celebrity Mompha. 
Who is the youngest self-made billionaire?
While Kylie Jenner is already known as the youngest self-made billionaire, Alexandr Wang is also the youngest self-made billionaire at the age of 25, with a net worth of more than 3 billion dollars.