In today's social media-driven world, fashion bloggers have become a vital part of everyone's lives. Whether you want to know the latest trends or get some inspiration, fashion bloggers come to your rescue for all fashion emergencies.
Fashion bloggers have become the trendsetters of the fashion industry. The best part about them is everyone from big brands to commoners can relate to their styles and outfits. Whether you need a fresh wardrobe or an outfit idea for your next office party, they have you covered.
So in today's article, we will discuss the top 16 fashion bloggers you must follow to elevate your style and wardrobe. In addition, we will be mentioning our seven favorite picks, who have exquisite tastes and styles when it comes to fashion.
Top Fashion Bloggers of All Time! (Most Recommended)
Be it exploring new styles or pairing classic pieces. These fashion bloggers have a little something for all types of audiences.
| | |
| --- | --- |
| Name | Followers |
| Chiara Ferragni | 29.2 Million |
| Camila Coelho | 10 Million |
| Julie Sarinana | 7.6 Million |
| Aimee Song | 7.2 Million |
| Caroline Daur | 4.2 Million |
| Jessica Wang | 1.7 Million |
| Chriselle Lim | 1.5 Million |
| Wendy Nguyen | 1.4 Million |
| Pernille Teisbaek | 1.4 Million |
| Mary Leest | 1 Million |
List of 16 Most Popular Fashion Bloggers Of 2023
If you are someone who finds fashion and styles as a way of expressing yourself, you must know about these 16 most popular fashion bloggers
1. Chiara Ferragni
Chiara Ferragni is one of the most influential and popular style icons on the internet. She is an Italy-based fashion blogger who is a proud mom and the founder of her fashion line Chiara Ferragni brand.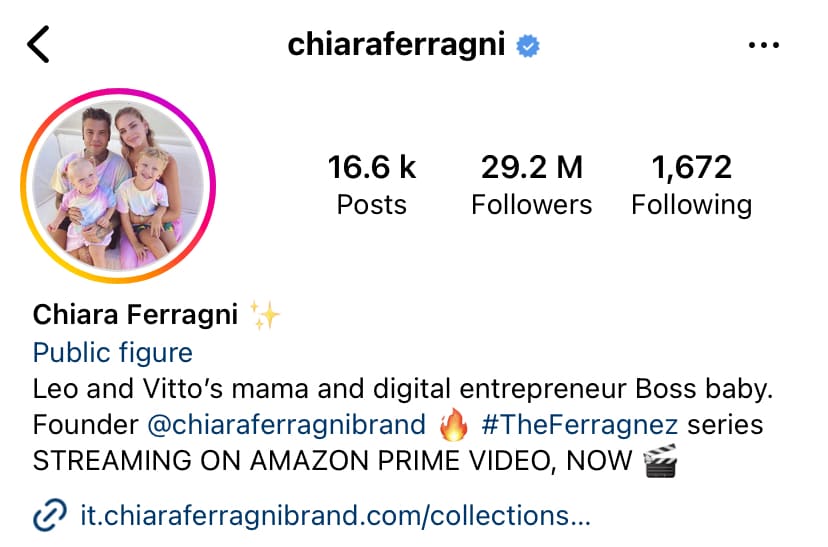 Initially, Chiara gained popularity with other written fashion blogs. In her blogs, she described outfit ideas and portrayed them with digital illustrations for people to get a better idea of her styles. Chiara has a long list of achievements, including features in several magazines.
She is a fashion blogger, designer, and clothing line owner. Her social media presence is quite inspiring for her fans to try new styles and use fashion as a way to express and impress.
2. Camila Coelho
With nearly ten million Instagram followers, Camila Coelho is an acknowledged fashion blogger. Camila Coelho has a more contemporary style and has worked with reputable fashion houses like Dior, Tory Burch, etc.
Camila also attends the Met Gala and often makes a strong impression with her style. She owns her fashion line Camila Coelho Collection and the beauty brand Elalus. In addition, Camila Coelho is also an ambassador of the Epilepsy Foundation, which works for the betterment of people who develop epilepsy.
3. Julie Sariñana
Julie Sariñana is a California-based fashion blogger. She was born in Mexico but currently lives in LA. Fashion was always the ultimate goal of Sariñana's life as she pursued it at the Fashion Institute of Design and Merchandising.
Initially, Julie worked as a stylist, personal shopper, and makeup artist after her graduation. Soon after juggling various jobs, Julie started her blog in 2000. On her blog and Instagram page, she shares multiple outfits, hacks, tips, collaborations, and brand advertisements.
She is often seen endorsing some popular fashion and lifestyle brands on Instagram. Her audience loves her style, which mainly consists of a simple yet classic look. The best part about her style is that she focuses on the details of her outfit. Julie believes any outfit can look extraordinary if we pair it with the right accessories.
4. Aimee Song
Aimee Song is a famous fashion blogger with versatile styles. Her Instagram page shows Aimee loves exploring new techniques and is confident in her skin. However, Instagram is not the first palace where Aimee gained popularity for her fashion sense and style.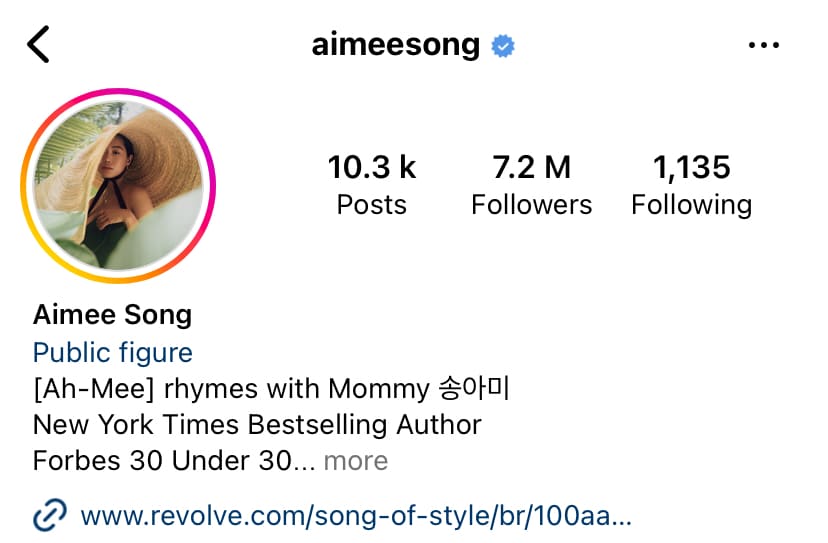 Aimee began her journey as a fashion blogger in 2008. Initially, she wrote blogs about fashion and style. With her exquisite taste, she was soon recognized by the New York Times and was rewarded with the title of best-selling author for two books, Capture Your Style and World of Style.
Currently, Aimee owns a collection called Song of Style. Moreover, she was also included in the Forbes 30 under 30 list.
5. Caroline Daur
Caroline Daur is a German model and fashion blogger. She started a blog at 19 and has become an online sensation. Later she began representing brands like Dolce and Gabbana, Dior, and Levi's. She was also well-recognized in the beauty industry, and Mac even launched lipstick named after her.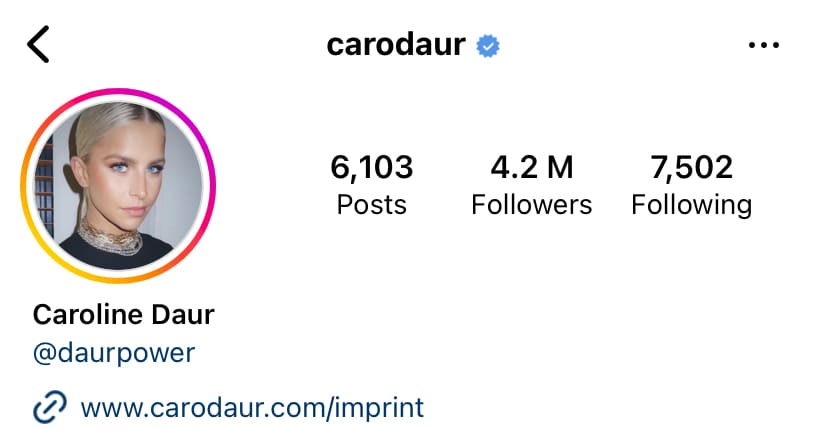 With the immense love and success she received from the fashion industry, Caroline also earned audiences' love. People love her style, and she continues to inspire several people worldwide. While pursuing her passion in the style and fashion industry, Caroline is also a fitness freak.
She is the founder of Daur Power which is a fitness program. In the program, Caroline motivated people to become a healthier version of themselves by position workout sessions, diets, and body positivity content.
6. Jessica Wang
Born in China, Jessie Wang has an unrivaled sense of fashion and style. Jessica became a fashion enthusiast when she came to New York City. She has a personal website and an Instagram page where she religiously posts outfits and brand collaborations.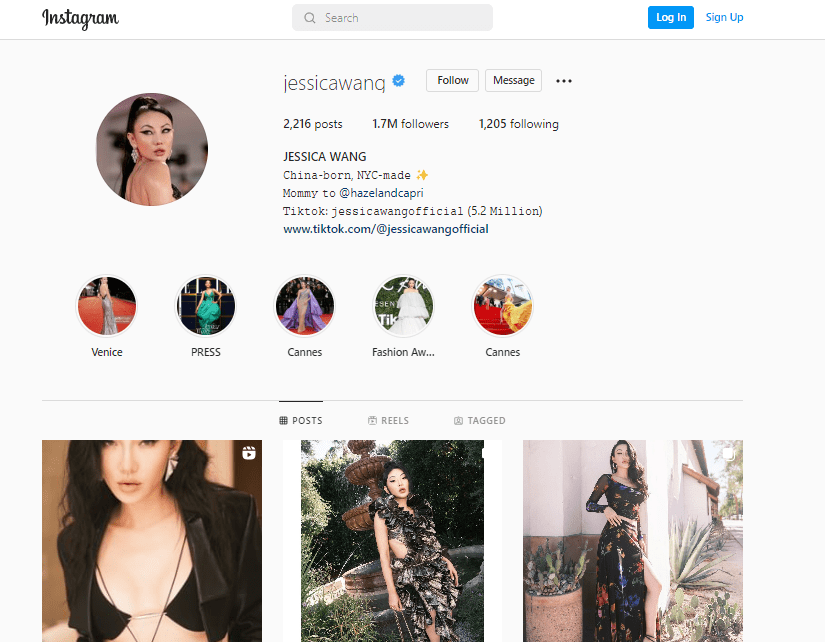 While Jessica loves experimenting with the latest trends, she also has a personal style that remains in contact with all her outfits. Jessica's versatile style motivated her to keep exploring different and unique outfit ideas.
She often mixes her outfits with contrasting elements to get extraordinary results. Many fashion experts call her style bold and audacious. Most importantly, her fashion ideas and perspective resonate with her audience and boost their self-esteem.
7. Chriselle Lim
Chriselle Lim is one of the most popular fashion bloggers. She has over a million Instagram followers and half a million subscribers on youtube. In her initial days, Chriselle started a blog more like a fashion journal where she shared her style, fashion hacks, and tips.
With time people started living the content Chriselle offered, and soon she gained fame. Today she is a recognized name in the fashion industry, and several big brands and fashion figures have collaborated with her.
Chriselle Lim started her youtube channel to inspire women throughout the world. She educated them about fashion and style. In addition, she also spreads body positivity messages through her content.
8. Wendy Nguyen
She is an inspiration for all. From facing difficulties since childhood to changing foster homes to Graduating UCLA, Berkeley in Psychology.
Seems like she has done it all. Being a fashion blogger, she has passion for helping foster children, music, art, culture and a Content Creator who loves to wear lots of different hats. When we said, She is an inspiration for all, we meant it.
9. Pernille Teisbaek
Pernille Teibaek is a fashion blogger and stylist. She has a chic and high-fashion style often seen in her Instagram post. Her outfits have a classy and modern look. She started as a fashion blog writer and soon entered the television industry.
Pernille Teisbaek is often seen in high-street fashion and appears in several collections. When asked Pernille, she thinks of her style as classic and playful. One of the aspects that makes Pernille's style and outfits stand out is she uses accessories to elevate every look.
10. Mary Leest
Mary Leest is a young fashion blogger from Russia but is now based in New York. She is a popular figure in the fashion industry and also runs a youtube channel for the same. The best part about her content is she inspires people to feel comfortable in their style and make style statements of their own.
Her presence as a fashion blogger has earned her fame, and people love checking out her tips and hacks on Instagram. She has also collaborated with brands like Hugo Boss, Max&Co, Giorgio Armani Beauty, etc.
11. Gabi Gregg
Gabi Gregg, formerly known as the OG Fat girl, started her fashion journey to stand up for all plus-size women. With her courage and exquisite taste in fashion, Gabi has inbred thousands of plus-size women to feel confident in their skin and carry any outfit with grace.
Her fashion blog is filled with body positivity content, which inspired several women around the globe to embrace and accept their physical appearances. Gabi has a fresh, vibrant, and colorful style that adds so much life to her outfits, making them impeccable.
In addition, Gabi also is a proud owner of her line Fashion to Figure. The brand focuses on designing clothes that fit all plus-size women. With her fashion line, Gabi thrives on providing supreme quality clothes to her audience and making them embrace their curves.
12. Sabina Socol
Sabina Socol shattered her journey as a fashion blogger when she came to France. Initially, she worked at L'Office magazine in Paris as a social editor. There she learned a lot about fashion and decided to start her blog.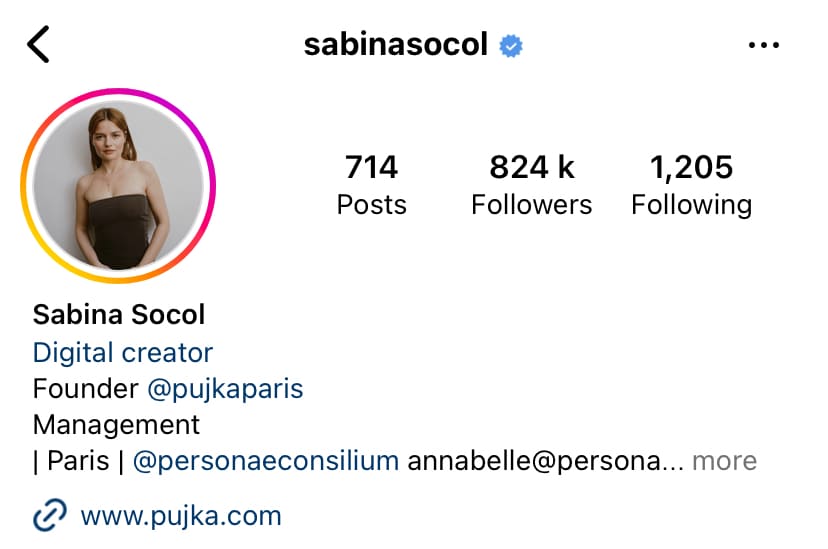 Sabina started writing and modeling for the blog, and several people loved her style. Since she loves vintage, most of her outfits and overall style are inspired by that vibe. She has also worked with luxury and high-end beauty brands like Louis Vuitton, Lancome, etc.
13. Lyn Slater
Initially referred to as an Accident icon, Lyn Slater started her fashion blog in her 50s. Soon her written blogs began gaining popularity, and she became a renowned fashion blogger. Lyn focused on the fashion troubles faced by older women in their 50s, 70s, and beyond.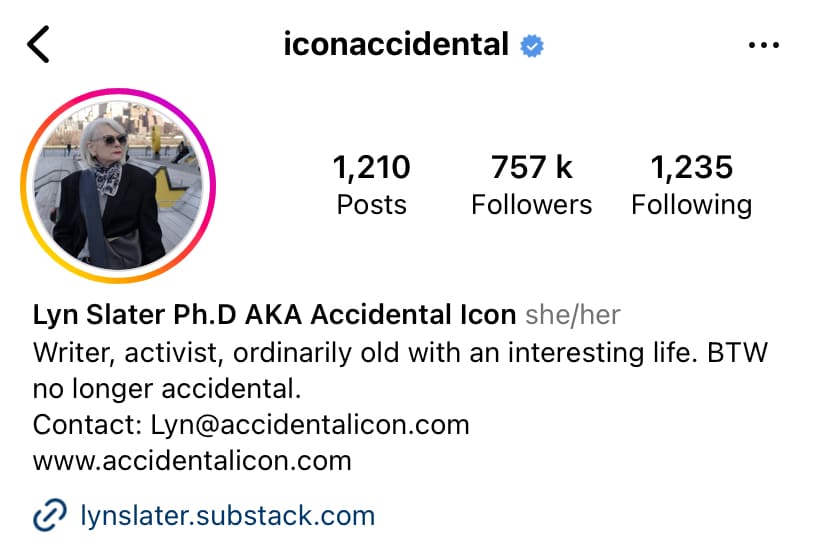 Even though people like Lyn are few, they are essential for society. Her classy and exquisite style makes her an inspirational figure to several older adults worldwide. Lyn thrives on living a life full of experiences, and her style is no different. She aims to raise bars and break barriers, stating age is just a number.
14. Kat Farmer
Kate Farmer is an inspirational figure for many and a successful fashion blogger. Kate Farmer started her journey as a fashion blogger, stylist, and entrepreneur in her 40s. She is also a wardrobe consultant for whoever needs to up their fashion game.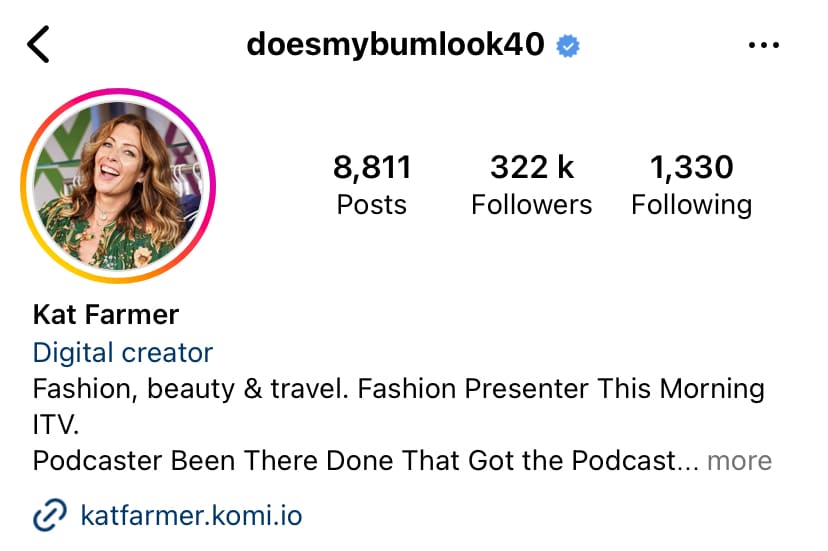 According to Kate, age should not be a barrier to achieving their dreams. This thought process has inspired several women worldwide. Primarily because fashion is known to be a young person's career, Kate has done a commendable job changing the age-old perspective.
15. Lisa Gachet
Lisa Gachet is a Parisian fashion blogger. She is famous as a DIY fashion blogger who provides accessible and affordable fashion solutions. Her audience loves her for her innovative fashion ideas, and she is a go-to blogger for fashion emergencies.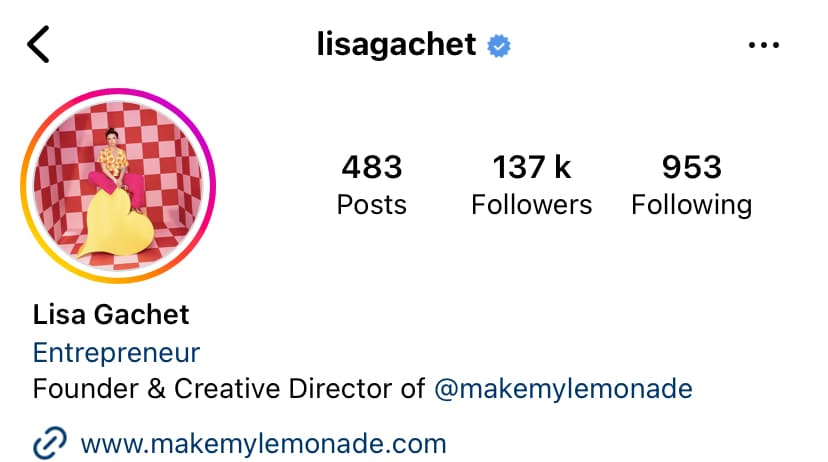 Lisa started blogging about fashion only a few years ago and soon gained popularity because of her chic and vibrant style inspiration. Since Lisa is a big supporter of "Do it Yourself" styles, her clothing line also represents the same.
Based on this unique thought, the brand is a fascinating combination of limited-edition clothes with affordable pricing. Make My Lemonade offers high-quality clothes and is loved by Lisa's audience.
16. Claire Goldsworthy
Claire Goldsworthy is an Australian fashion blogger. Popularly known as the Fashion Advocate, Claire has an exceptional style. Unlike most fashion bloggers, Clarie does not believe in running behind trends.
Claire Goldsworthy believes in sustainable fashion as opposed to the fast fashion industry. She often interviews people about the fast-moving style followed on Instagram and other social media sites. Additionally, she points out how people have forgotten to respect the art of fashion that follows morals and ethics.
Whether you love or hate fashion, you must check out her blog for intriguing and valuable insights.
Related:
Wrapping Up! Popular Fashion Bloggers In 2023
Being a fashion blogger has its perks. However, all of these people in the above list have worked hard to achieve their goals and build stable careers in the fashion industry. We all know that the fashion industry evolves quite fast.
Keeping up with the latest trends while creating your niche and identity is not easy. However, these bold and courageous fashion bloggers have made their mark on the world. All the people on our list have exceptional style and confidence to carry every outfit with grace.
Fashion is about exploring and finding what makes you a better version of yourself. We hope this article helped find the most popular and inspiring fashion bloggers. Over to you; which fashion bloggers did you find the best? Let us know in the comment section below!
FAQs: Popular Fashion Bloggers
Do fashion bloggers make money on Instagram? 
Yes, thousands of fashion bloggers make their living through Instagram. Even though Instagram does not pay fashion bloggers, they can make a handsome amount through paid collaborations and brand advertisements. 
Do I need to complete graduation in fashion to become a fashion blogger?
If fashion is something you want to pursue professionally, you can consider getting into a fashion school. However, to become a fashion blogger, there is no such requirement. You can start pursuing your passion even without a graduation degree in fashion. 
Can fashion bloggers become designers? 
Yes, several fashion bloggers pursue design after they have succeeded in blogging. Many of them even have their clothing line representing their style.