The influence of blogging has been there for more than a decade now, but it has been immensely growing during the past few years. People are really getting into content creation, irrespective of their platforms.
There are numerous methods to monetize a blog, and with time and consistency, anyone with great content can become a productive blogger. This article will help you understand different blog monetization techniques and their processes in a detailed way.
Methods For Making Money With Blogs
Let us understand the concept of monetization associated with blogging first. Monetization is nothing but generating revenue from your website. The X amount of money you earn daily blogging on your website is blog monetization.
The targeted reach is everything for a blog, and it can be done in both ways: organic and paid but let's not get into it here. You can start making money when your blog reaches its valuable place on the web. Blogging is a definite time-consuming process, but its outcome can be excellent in the long run if you stick to the game. Blogging is always self-satisfactory to hop on other than making decent money.
People can start their own businesses one day if they have already worked on their blog for some time now. Bloggers can make money through methods like:
| | |
| --- | --- |
| Sr. No. | Methods |
| 1. | Ads |
| 2. | Affiliate marketing |
| 3. | Coaching and subscription |
| 4. | Sponsored posts and content |
| 5. | Selling products and services and merchandise (digital and physical) |
| 6. | Podcast and Speaker Gig |
Let's not look into numbers but instead, let us acknowledge how bloggers can make money with the techniques mentioned above in detail. Before you get into blogging, settle down to one niche that you are good at and that fascinates you whenever you start writing something for your audience. Your niche decides your audience and your profits.
1. Ads or Advertisements on Your Blog
People who have been blogging for some time have a significant number of visitors to their blogs every day, but for people who are just begging, it will take some time to attract large no visitors.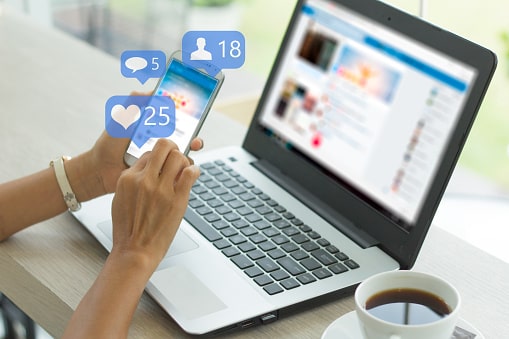 Consider a newspaper that has excellent circulation and reserves some finite space for multiple advertisers to cover their products and services, websites that are popular with great visitors can reserve space for advertisers and charge them. The more popular your website, the more you charge.
It starts when a blogger signs up with an AD network to allow ads on their website. Networks may use targeted ads according to your website viewers. Advertisements constantly change along with your audience's reach.
For example, if your blogs are about travel, you'll get to display travel insurance and travel subscriptions, etc. Multiple ad networks like Adsense, Sovrn, Adthrive, and more exist.
The two ways that bloggers get paid through ads are:
Paid per click – every time a viewer clicks on the displayed ad, the bloggers get some definite amount for each click.
Paid per impression – the bloggers get paid per impression, which means how often the ad has been seen on the website, unlike the viewer who must click on the displayed ad.
Because of the billions of ad impressions generated every day across all the websites, there's a CPM (cost per mille impressions) method to pay for bloggers, which means the bloggers get paid on every interval of 1000 impressions. The common areas for websites to display ads are the header, sidebar, footer, and between the paragraphs.
2. Affiliate Marketing
Affiliate marketing is everything about promoting third-party products or services on your website. You may connect with a company and promote its offerings. Whenever a viewer clicks on the link of the mentioned product, it'll redirect to the affiliate's company's product that you've endorsed. You'll get the commission whenever the viewer purchases it.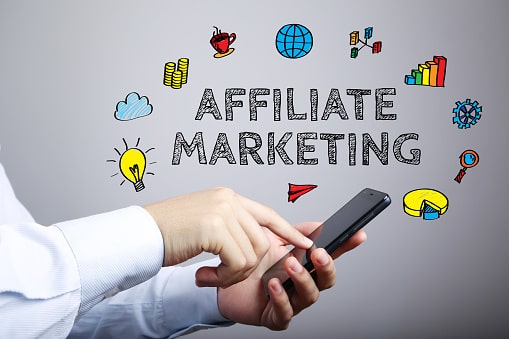 Commissions can be either on a percentage basis of each sale, or they could be a fixed amount according to your agreement. Fashion, beauty, travel, and lifestyle blogs are popular for potential affiliates. For example, your website is everything about beauty and fitness, and you advertise a beauty product; the viewer may click and then purchase the product you've mentioned, and you'll get the commission on the sale.
There are certain structured ways designed for bloggers to become affiliates for companies. One can connect directly with a company's affiliate program or through networking programs dedicated to becoming affiliates.
Companies can mention their affiliate programs with different terms like partner programs and referral programs. Try in all ways to land on affiliate pages. If you don't find one, connect via social media platforms, dig out the company's email address, and cold mail them.
3. Coaching and Subscription
Suppose you are a blogger who makes exclusive videos or different content streams for your audience, sets up online coaching or consultation packages, and charges accordingly. People are always on the lookout for potential help from experts. If you can teach and become a mentor, guide your audience in a way that they could develop their thought process and grow along with you.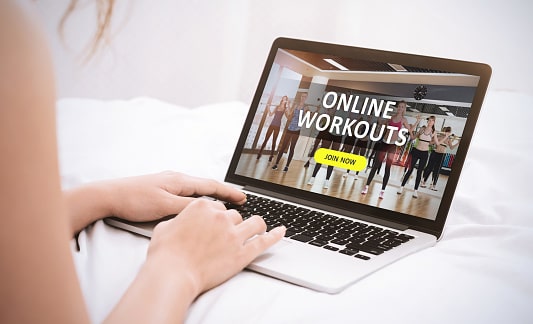 Many bloggers are doing it already by offering their service at a definite price and assisting them with the knowledge they possess. Your blog could become a platform for your audience to learn from experts. Consult various experts who are good in your niche and collaborate with them for even better consultation and coaching assistance.
For example, a finance blogger can help with financial coaching. A sass blogger can help with saas coaching, etc.,
Subscription plans work when bloggers create exclusive content for their readers on a subscription basis. Along with all the free content you provide, you can charge a decent amount for offering other greater insights and in-depth content from the industry you service. Mention a preview and ask for a subscription to continue. A loyal follower would always love to subscribe for sure.
4. Sponsored Posts and Content
As your website reach grows with time and distinguished content, companies may sponsor you to create content about their brands and products. It looks like any other content, but it has a disclosure that it is sponsored. The companies then compensate you with each post you create about them and advertise it to your audience.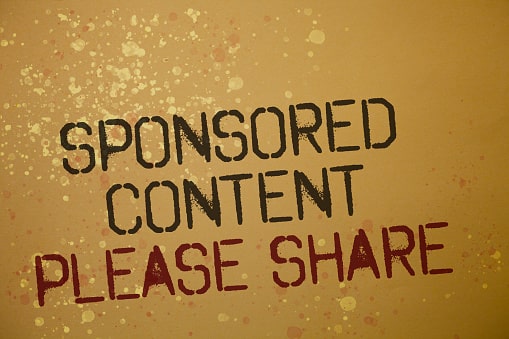 Always go with the product you believe is legit and for your readers' trust. The sponsorship can be anything like advertising products, writing articles, creating videos and social media posts, or they could be simple photographs. Often, companies may even ask bloggers to review their products and services.
Sponsorships can be of different types, but at the end of the day, they use your name and brand to publish their offering, so it's good to balance the trust and uniqueness of your audience. If you don't find sponsors, take the initiative and look for one in different mediums.
5. Selling Products, Services, and Merchandise – (Physical and Digital)
Monetization with blogging will peak when you build a product or service business model on your own and start selling it on your website. Successful bloggers have been doing this for years. Anything can be acceptable to your audience, from physical products like yoga mats, natural beauty products, and educational products to digital services like e-books, software, or even an application.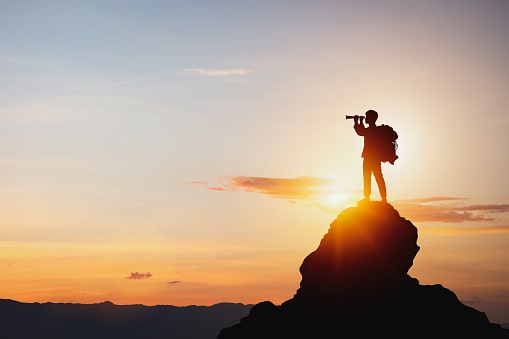 Bloggers often open online stores directly through their website and direct their audiences to the blogger's products. Physical products may require a set of processes to execute precisely. There's an effort in execution from store stock and shipping to handling taxes. Digital products, on the other hand, are hugely cost-effective and require minimal time for creation. Also, because of their direct electronic delivery, there won't be any additional logistic value added to the offering.
Create merchandise for your product and offer it to your viewers and audiences to buy it if they believe in its sustainability and exponential growth. Some bloggers shifted from selling products online to maintaining offline stores for their customers. For physical and digital offerings, tools available for online transactions could be significantly helpful for your selling.
6. Podcast and Speaker Gig
A podcast is an alternative format for reading blogs. Today the majority of bloggers start their podcast journey simultaneously while blogging. This helps the bloggers attract a large audience and even associate with platforms like Spotify, Amazon Music, and Apple Podcasts.You can even reach out to the brands according to the niche and charge sponsorship fees.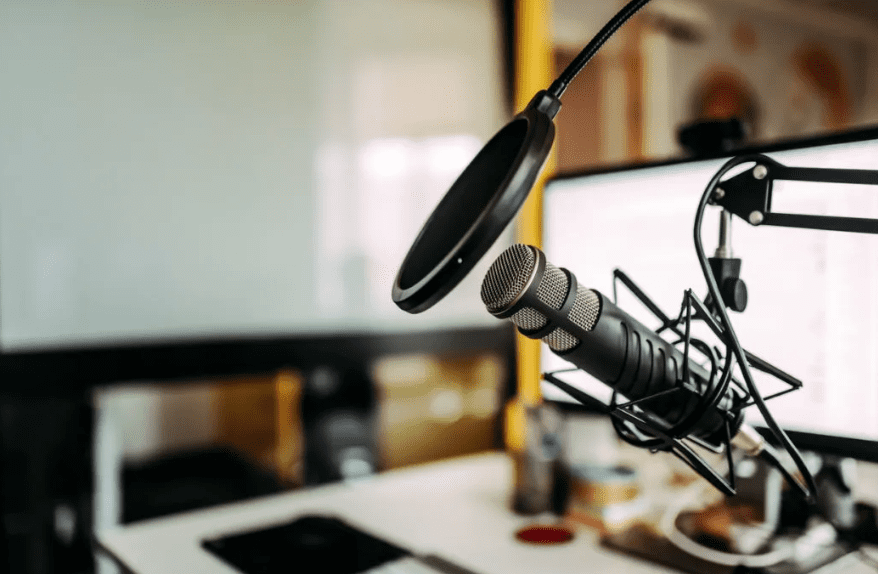 After the blogs and podcasts get popular, you'll be astonished to see yourself invited to various conferences and lectures as a speaker. The invitees may pay you up to thousands of dollars to speak for one or two hours.
Conclusion – How do Bloggers Make Money
It comes as no surprise that bloggers can make significant money through blogs. All you need is the right approach and knowledge to understand what works best in your favor.
With the methods mentioned above, you can take steps to welcome monetization through your blogs!
FAQs – How do Bloggers Make Money
How does a blogger earn money?
A blogger can make money by endorsing brands, promoting them online and through affiliate linking which will help them earn a commission through sales.
What kind of blogs make money?

From Food Blogging, to Fashion, Travel, Sports, Lifestyle. There are various types of blogs to make money.