Being a homemaker is never-ending. While you devote your life to your family, you also want to become financially independent. With the world advancing in the digital field, you must wonder how a homemaker can make money online.
As a homemaker, you must have thousands of possibilities to deal with. However, with the help of the internet, anyone can start earning money without even stepping out of their house. So if you are thinking of making your own money, this is your chance to do it.
Today's article aims to provide digital insight into how a homemaker can make money online without sacrificing family duties. Ensure to read the post till the end to find the best method suitable for you to have an income source at home. 
With that, let us quickly get into the article!
14 Brilliant Ways For How A Housewife Can Make Money Online 
For all the homemakers eager to explore ways of making money by staying at home, here are 11 excellent options for you.
1. Affiliate marketing:
Affiliate marketing is one of the most popular ways of earning money online. Whether you are a housewife, student, or even drop out, affiliate marketing can be a potential source of income to sustain a living.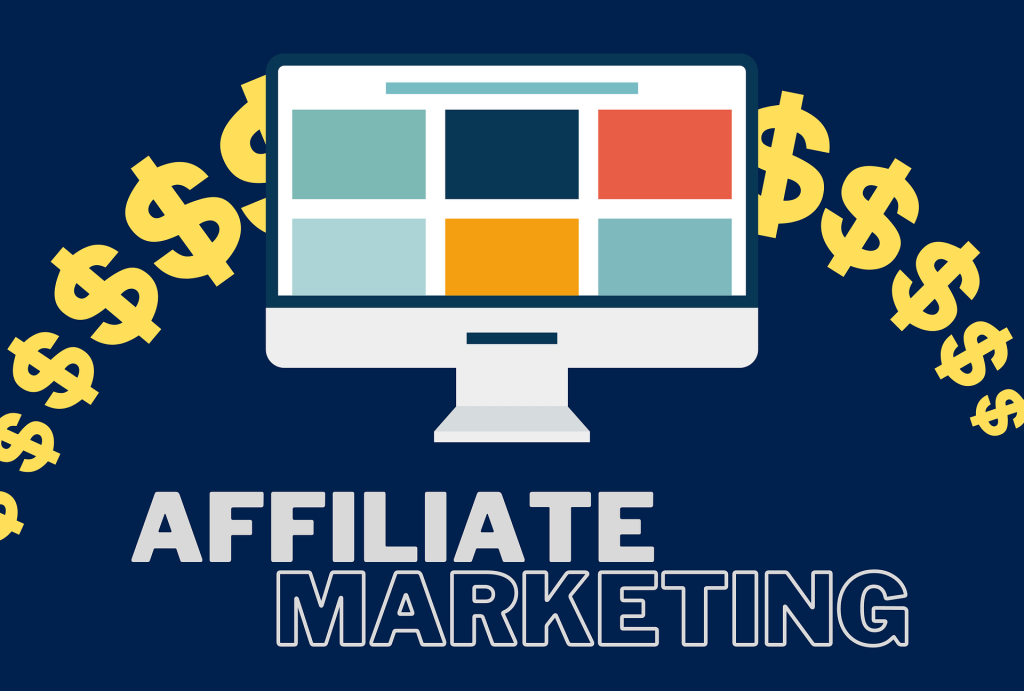 Several people also treat affiliate marketing as their side hustle other than work. Affiliate marketing is an excellent business idea for homemakers to earn money without experience in the field.
In affiliate marketing, you have to promote someone else's products, and when a potential buyer invests their money into the development using york ink or code, you get your share in it.
2. Selling Homemade Goods:
Selling homemade products is one of the oldest methods for homemakers to earn money and become financially independent. Several women worldwide sell homemade products like sweets, jams, handmade jewelry, and accessories. Now with the help of the internet, you can even expand your homegrown brand to the world by providing them shipping worldwide.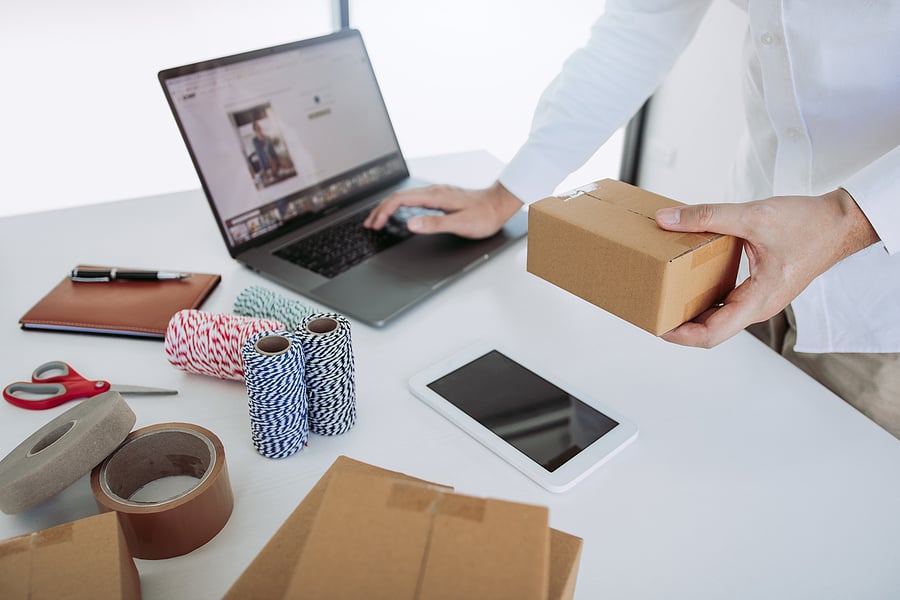 You can start marketing your products online using social media platforms and your network. Additionally, providing initial small discounts on your product can help boost your sales and expand the brand's reach.
3. Conducting Online or Home Tuition:
If you find the subject fascinating and have even majored in it, you can take online classes for students who need a good tutor. While there are several classes where students go and study, it is always better for a student if they get personal attention from a teacher.
You can even curate courses on platforms like Udemy, Thinkific, Kajabi, etc., about a specific topic and sell it to an interested audience. Online course-making platforms are a primary income source for millions of people, including homemakers worldwide.
4. Start a Blog Series:
Blogging is become pretty popular among homemakers for earning money. The advantage of starting a blog is you can talk about almost anything you know. However, it is preferred that you have a niche dedicated blog to attract the target audience; you can always explore your interest before limiting them. 
If you are thinking of giving blogging a shot, you must invest some time in learning about SEO or Search Engine Optimization, which is an essential aspect to draw people toward reading your blog. Keep writing original sample articles and posting them so you can grow your reach daily.
5. Creating a Youtube Channel:
Youtube is one of the most robust tools in the digital world. With the video-making platform, anyone can start making videos about their life, art, specific skill,s or even connect with people.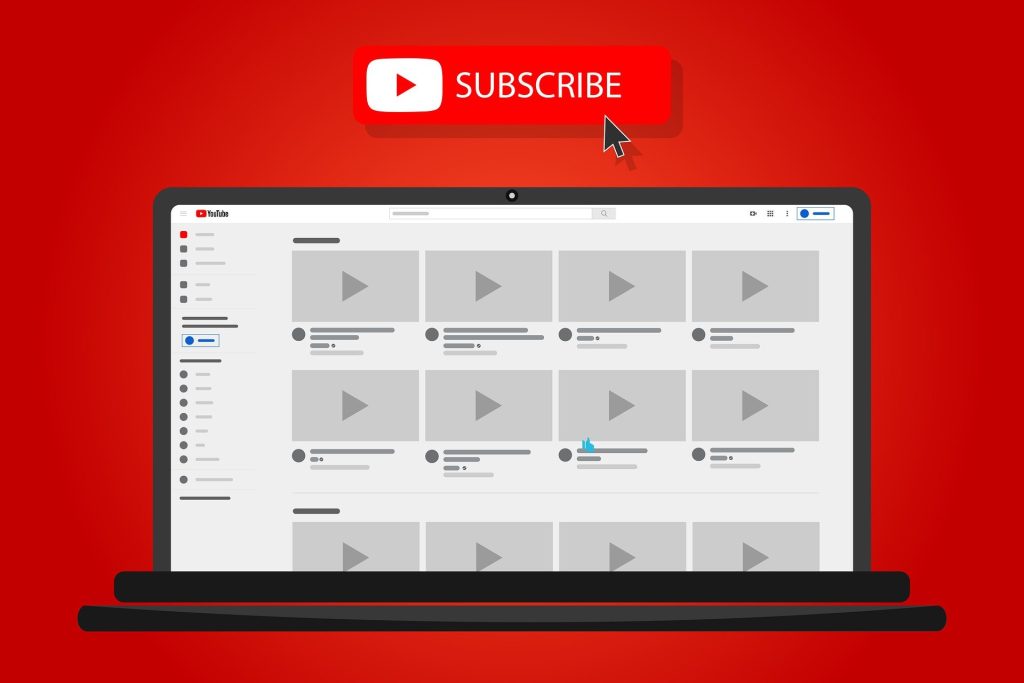 When you start making videos for Youtube, ensure you know how the Youtube algorithm works. This information will be beneficial for you to increase your views and subscribers to your channel.
As a housewife, you can even shoot cooking videos like ideas to pack your children's lunch or how to turn a bland recipe into a delicious dish with simple tips. While this was just an example, you might be good at many things you can share with the rest of the world through your videos.
6. Reselling Fashion or Beauty Items:
Believe it or not, reselling fashion or beauty items is an actual source of income for thousands of housewives. Having this as your earning method means you only need a little experience or study the business aspect.
Besides, you will only need a small investment in your reselling business. Most women are shoppers, and as housewives, you will have a vast network of women who shop for fashion and beauty products frequently. You can create an affiliate link and forward it to your contact to get started with the business without going out of your house.
7. Work as a Translator:
Proving translation online is as easy as it sounds. Hundreds of websites hire people for translation jobs where you have to translate one language you speak into another. While there are job openings for English translators quite often, it is always better if you know an additional language that can work for your benefit.
8. Freelance Writing:
One of the best jobs as a housewife is to become a freelance writer. If you possess the gift of writing or simply love it as a hobby, you can turn your interest into a potential income option.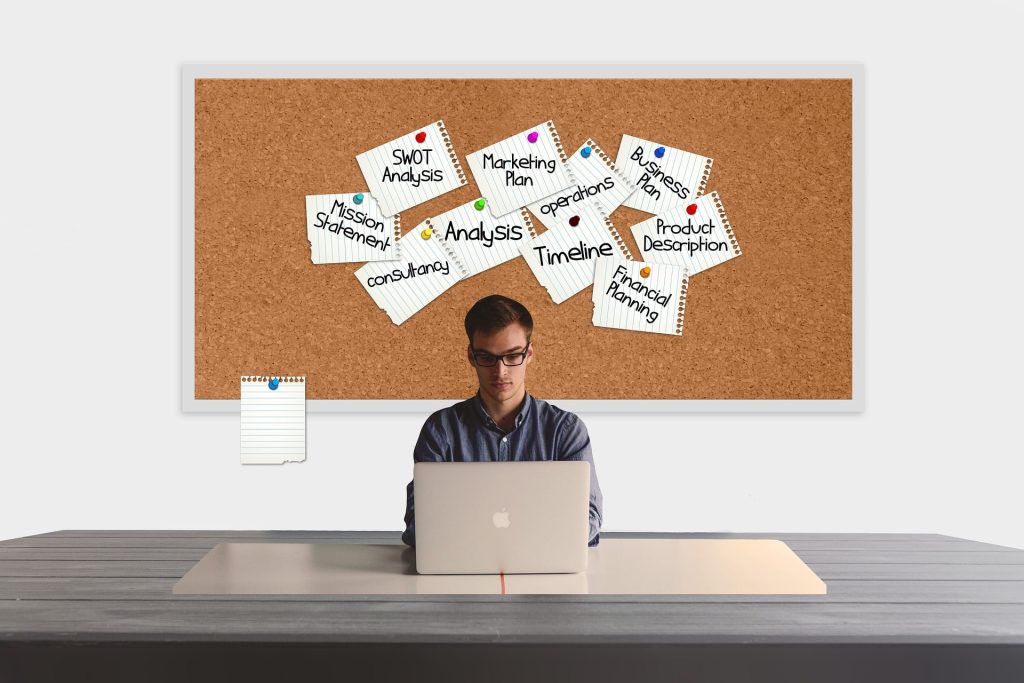 So many companies and clients are looking for good freelance writers who can meet their work requirements. Unlike any other job, freelance writing has more flexibility in terms of deadlines and leaves. Your weekly or monthly payment will depend on the work you deliver as you get paid per project as a freelance writer.
9. Digital Marketing:
Seeing the digital progress in the past decade, we live a significant part of our lives on the internet. This also includes businesses of all kinds that understand the potential of digital marketing.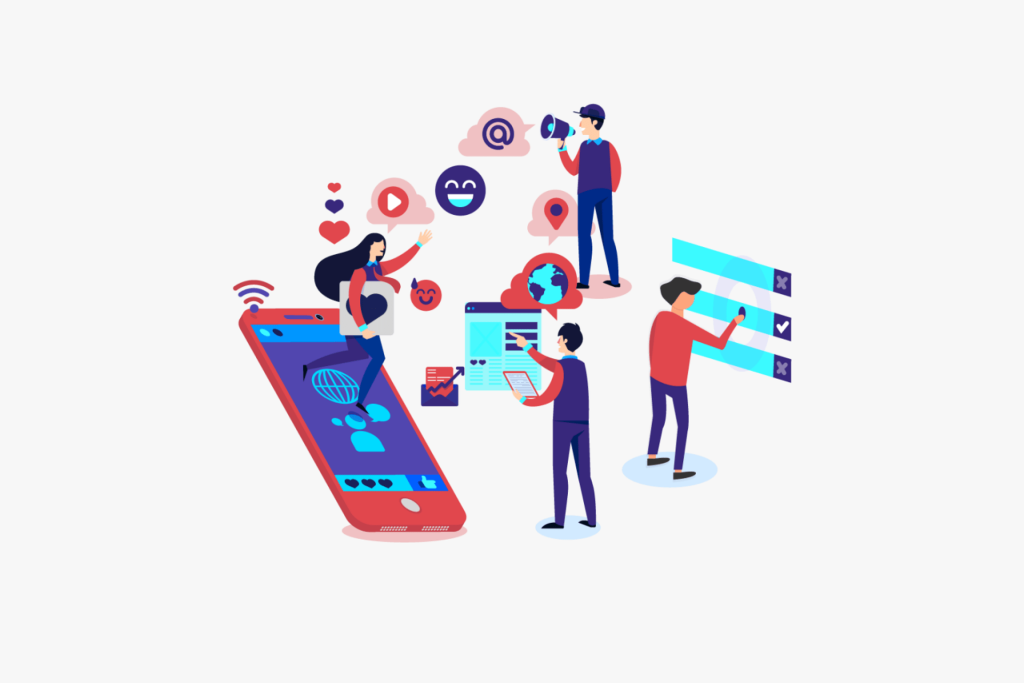 Digital marketing is a growing field with endless scope, and you can easily do it as a housewife because it does not require any qualifications. Nevertheless, please gain some knowledge about the subject and understand the essentials of the field before you start pitching to clients.
If you want to learn more in little time, we suggest taking up an internship in digital marketing. These jobs are highly flexible, and you can even work remotely.
10. Proofreading Jobs:
Proofreading articles or posts is one of the easiest and least demanding jobs. The best part about proofreading jobs is you can be a manageable reader, and you can start by proofreading short articles or posts and then decide whether you are reading for the longer ones.
Housewives have several responsibilities in a day. So, taking a lot of time from their busy schedule can become challenging. Proofreading jobs are relatively less time-consuming, giving you enough time to maintain a healthy balance between your family life and work.
11. Social Media Marketing/management:
Everyone knows about social media platforms like Instagram, Facebook, LinkedIn, etc. However, do you even think spending time on apps can make you an income?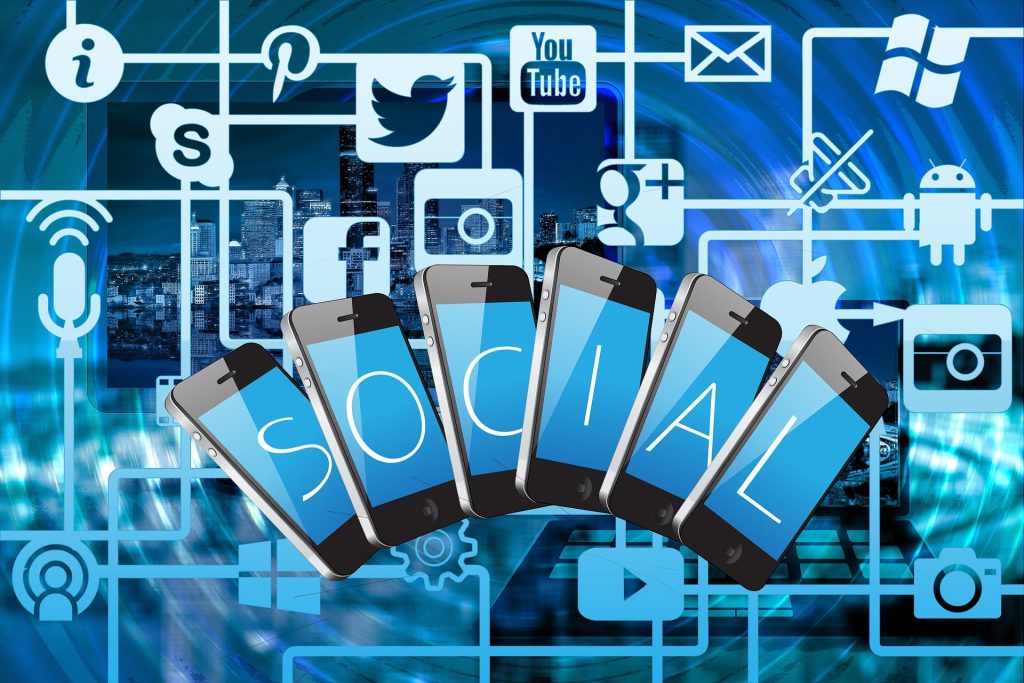 With social media marketing, it's now possible to earn money by creating posts and ads for a brand's social media handle. You have to come up with creative ideas about marketing your brand, and you can even do it using your phone.
12. Virtual Assistant:
A virtual assistant is the best online job for the housewife where they can earn money part-time or full-time.
Becoming a virtual assistant requires you to finish the task to get payment.
This includes everything like viewing and replying to mail messages, handling company internet accounts, composing blog content, and many more. The task you have to do is virtually endless. It is basically a case of searching for employment and a job that makes you feel glad to finish.
13. Write and Publish E- Book
As a housewife this is one of the smartest ways to earn while you sit at home. Gone are the days where you have to print and publish a book. Now you can write it and Publish it online.
There is no limit the way you can earn, if your content is great and reaches good audience then you will earn good bucks. You don't need to invest anything. Amazon Kindle is one of the major platform where you can do it.
14. Travel Agent and Planner
This is one of the most emerging roles amongst remotely working homemakers. With the advent of technology, booking hotels, tickets, planning, etc., can all be done with just one click. It is an excellent opportunity for homemakers as they can start earning with little or no investment.
One can either be a freelance travel agent and planner or sign up with travel companies and sites like Upwork, Indeed, Avantstay, or Traveljobs. With this job, housewives can easily manage their households and dedicate a few hours to work while looking after the kids. 
Related Read:
Wrapping Up on Housewife Can Make Money Online
That's it for today's article. As we reach the end of our post, we hope we helped you with your question about how a housewife can make money online. Being a homemaker is undoubtedly challenging, and not many people understand this.
However, if you have decided to start a new journey toward financial independence, you must pursue it wholeheartedly. For more such helpful posts, make sure you keep visiting our website regularly.
Frequently Asked Questions: Housewife Can Make Money Online
Which online is the most beneficial for a housewife?
While there are many options for a housewife regarding online jobs, if you are looking for a career that can make you an ample amount of money for the time you invest in it, affiliate marketing is the best choice. 
Which type of online job is best for a housewife with small children?
As you have small children, you might need more time to invest in a typical job. The ideal option is to go for freelance writing if you are interested in writing or opt for freelance designing or project management.
How can I be a housewife without any prior work experience?
Online jobs can easily have several options, even if you lack prior experience. There are plenty of good options if you are starting as a beginner, like; 
Proofreading 
Data entry 
Virtual Assistant