As a beginner-friendly low-content software for publishing books, Book Bolt allows the creation of books from scratch. Furthermore, it provides the scope to scale a business for publishing books without writing anything. Besides serving different business owners, Book Bolt offers several features to all kinds of writers.
Now, we will look at the available Book Bolt coupon codes.
What Are The Coupon Codes Available On Book Bolt?
Using the code BID20OFF, you can get an extra 20% off your subscription. Another code, IMPROMOCODER, offers a 20% discount. You can get $70 off the regular price using the coupon code ADDIEP70. To get $20 off, you can apply the coupon code BOOKBOLT20Off.
Several other Book Bolt coupon codes are available from time to time. Stay tuned with us to discover the latest updates on Book Bolt coupon codes.
How To Claim A Coupon Code On Book Bolt?
Here is how you can claim a Book Bolt coupon code:
Step #1: Create an account or log into your existing account.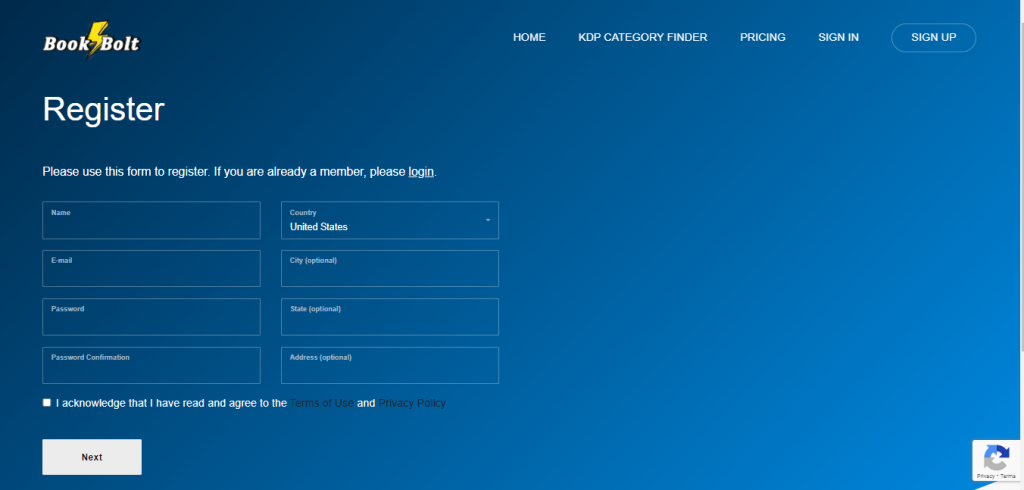 Step #2: Choose the desired pricing package.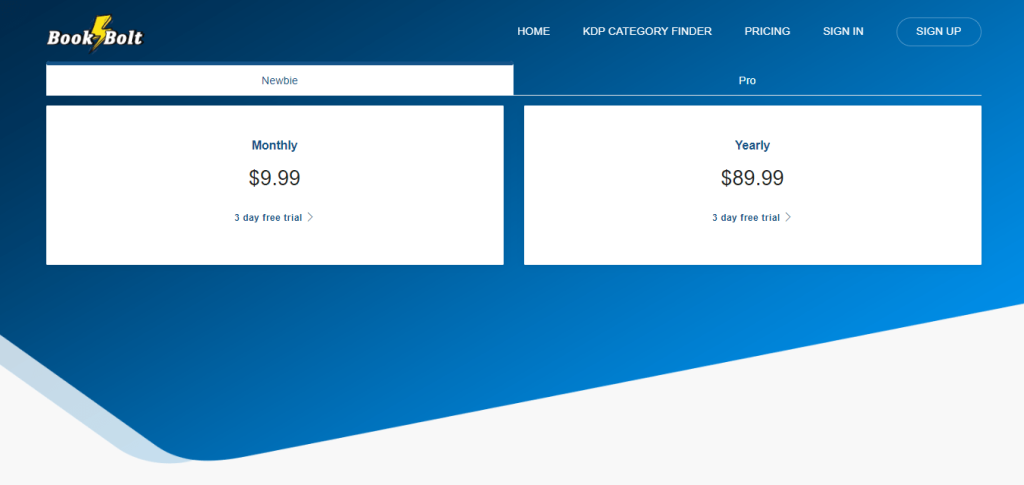 Step #3: Enter your credentials for payment.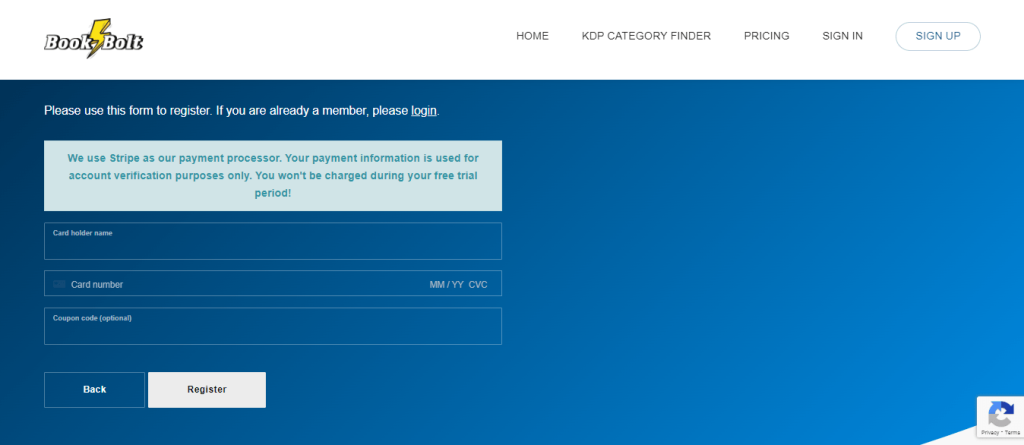 Step #4: Apply the coupon code.
Step #5: The code will be active after successful payment.
Pricing Plans Of Book Bolt
There are two pricing options available on Book Bolt and I have explained both of them in detail below: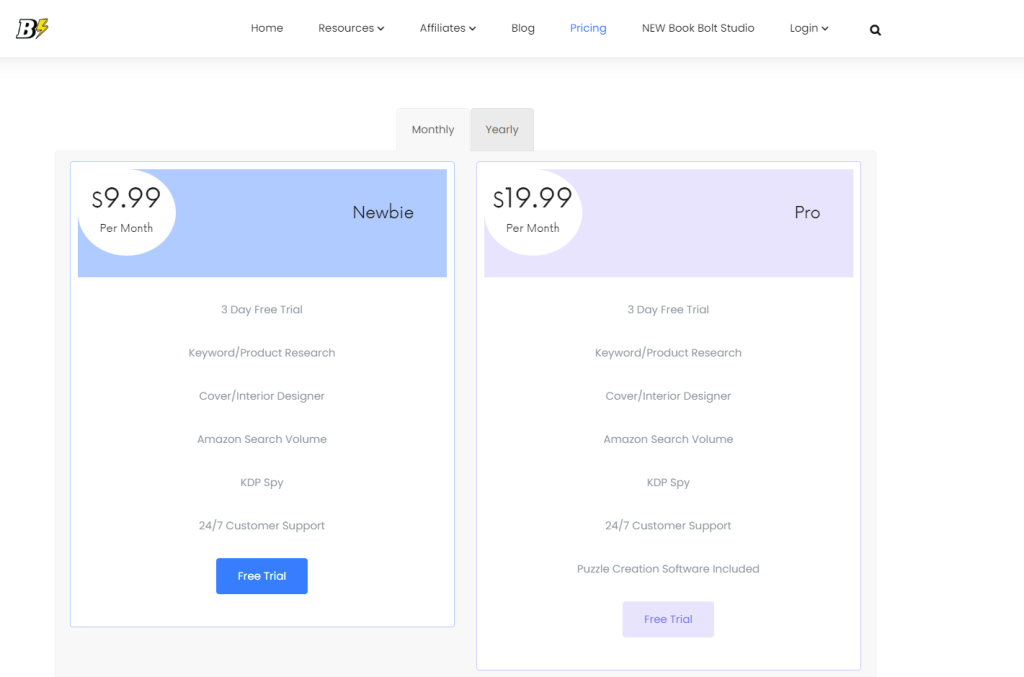 1. Newbie Plan: The Newbie plan has a monthly pricing of $9.99/mo and a yearly pricing of $89.99/year. You can try this plan with a free trial that lasts for three days. It gives you tools for keyword/product research, Amazon search volume, cover/interior design, KDP Spy, and 24*7 customer support service.
2. Pro Plan: The pro plan has a monthly pricing of $19.99/mo and a yearly pricing of $199.99/year. You can also try this plan with a 3-day free trial. It gives you all the tools & features of the Newbie plan. You also get puzzle creation software with this plan.
How Does Book Bolt Function?
The objective of Book Bolt is to tie keyword and product research combined with the design in one comprehensive tool. Its primary features are of three types:
Research- Multiple features help users to boost their research game. For example, its tool, 'Cloud,' lets you discover hidden niches and recent trends. In addition, book Bolt allows people to get the hang of trending low-content books before they become mainstream. Its user-friendly keyword research shows Amazon search volumes in a way that helps you stay ahead of your competitors. In addition, its Chrome extension 'KDP Spy' lets you discover niches through a list of popular keywords and customer searches on Amazon.
Design- You do not need to worry if you are not an expert in designing. The reason is that Book Bolt makes it easy with options for an interior generator and a cover designer. Its exclusivity lies in that you will not have to fret over the best practices for publishing standards or measure bleed margins- Book Bolt does it all for you!
Support- With its training and webinars, Book Bolt equips you with creating low-content books. It also teaches you unique methods to scale your business. Moreover, it guides you to list books on Amazon KDP. Thus, you can begin the process of earning money real fast. Its ticketing system will offer full support if you face any difficulty.
Related Read:
Conclusion: Book Bolt Coupon Code
Are you wondering whether Book Bolt is worth it? So, let me tell you that it is the only software offering cover design, interior generation, keyword research, and KDP Spy abilities in a single, convenient package. What's more? Book Bolt also offers millions of resources to help you start your journey.
FAQs:
How can I use Book Bolt for free?
You can avail yourself of the 3-day free trial, including all its features like cover design, KDP Spy, keyword research, access to 24/7 customer care, and Amazon search volume. 
What are the alternatives to Book Bolt?
There is no alternative software that offers all the features of Book Bolt. However, a few options like Canva, Amazon Suggestion Expander, Keyword.io, and Tangent come close to Book Bolt in terms of their offerings. 
Does Book Bolt need access to your KDP account?
No Book Bolt dont need to access your KDP account because it is a standalone software package that is used to produce and research the best-selling books for the KDP account.
Does it offer any refund policy?
Book Bolt doesn't offer any refund policy; instead, you can get 3 days of the free trial, so if you dont like its service, you can cancel your subscription before the free trial ends.
Can I deactivate my account anytime?
Yes, you can deactivate or cancel your account at any time. However, your account will be active till the end of your billing period.